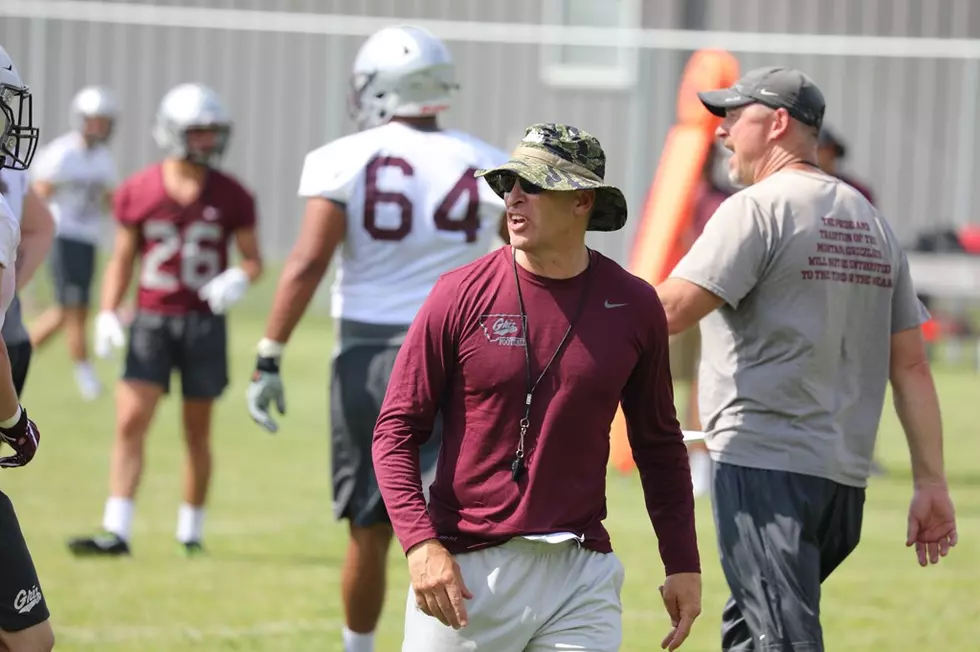 Grizzly Football Coaches Shows Resume Next Week at the Press Box
Image courtesy of University of Montana Athletics
Get ready for the 2019 football season! Everyone is invited to the weekly Montana Grizzly Football Coaches Show at the Press Box on East Broadway.
The first show of the season is Wednesday, August 28. The shows will be live each Wednesday from 6:30-7:30 p.m. Head coach Bobby Hauck and the voice of the Griz Riley Corcoran will get you updated on all things Griz football just ahead of the season opener August 31 at South Dakota. Find out what's been happening in fall camp and what the coach has to say about the potential of his 2019 team.
If you can't make it to the show, you can also listen live Wednesday evenings on News/Talk KGVO, 98.3 FM and 1290 AM, and at newstalkkgvo.com.
GO GRIZ and we hope to see you at the Press Box!