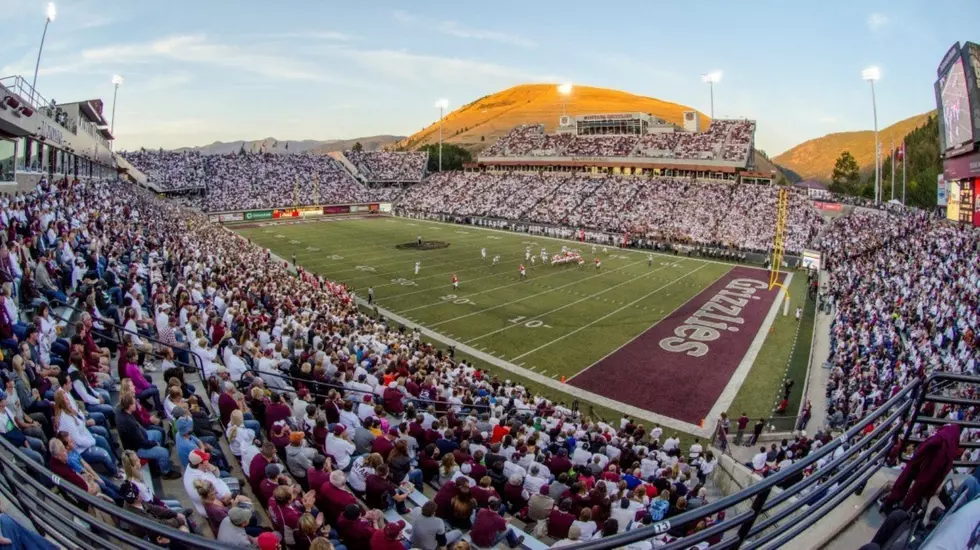 Griz Football Season Ticket Pickup Party Thursday
Image courtesy of U of Montana Sports Information Dept.
If you purchased season tickets for Montana Grizzly football 2018, you're probably pretty fired up already.
Well, to get your Griz fever burning even a little more , the University of Montana is giving you a chance to get your hands on those tickets before they're scheduled to arrive in the mail, with their annual ticket pickup party, this Thursday, August 9, from 3:30 - 5:30 p.m. The party will be in the Adams Center lobby on the UM campus.
Season tickets will be mailed as usual for fans who cannot make it to the party. But if you can attend, it's a fun way to get your hands on your season tickets before anyone else, while meeting with UM staff, Monte the Grizzly mascot and have a snack. It's one more way Griz Nation can get caught up in the excitement that is surrounding Grizzly football right now. And judging by the estimates we've heard on increased season ticket sales so far this year, currently at over 18,400, excitement is definitely in the air.
Enjoy the pickup party and GO GRIZ!