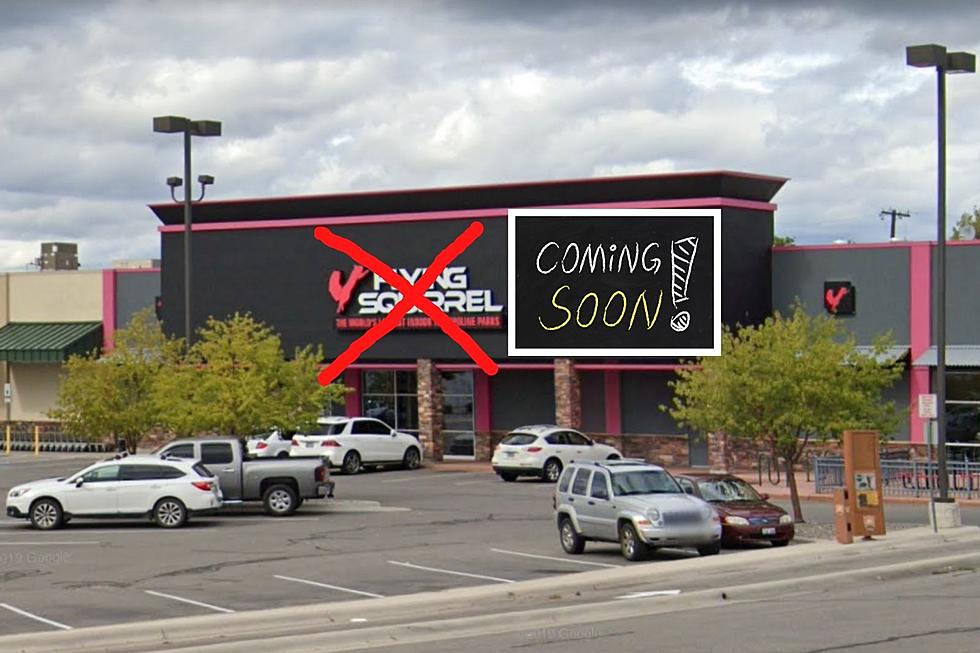 Awesome! Missoula Will be Bouncing Again With New Trampoline Park
Photo: Google Maps / Canva
Last year was definitely a bit gloomy when it came to family entertainment facilities in Missoula. We started with news in January of 2021 about Flying Squirrel permanently closing its doors. The sudden loss of the trampoline park meant one less place for birthday parties, gatherings of friends, and weekends of fun. But at least we still had The Hub as an option for birthday parties, video games, go-kart racing, and Laser Tag! Then it really started to feel like options for family fun were limited when The Hub was put up for sale last September. Two prime family attractions were gone in the span of 9 months - it was quite the 1-2 punch.
Time for Missoula to get back to bouncing!
The Flying Squirrel building has sat empty for over a year now and we've been wondering when we might hear news about a business having plans to take it over. Well, that news has arrived and it looks to be pretty exciting for anyone that misses Flying Squirrell as well as those who long for another family entertainment option in Missoula. Get Air Trampoline Park has announced that they will open this summer in the building at 2051 Brooks Street.
What can we expect with Get Air Trampoline Park?
You know from the name that trampolines will definitely be part of the fun. But according to a press release posted on EIN Presswire, in addition to wall-to-wall trampolines, the park will feature foam pits, dodgeball courts, ninja obstacles, party areas for gatherings and birthdays, weekly special events, and more. And there'll be plenty of fun for younger ages with a toddler area and dedicated hours for toddler jumpers.
The indoor trampoline park will provide an outlet for family entertainment, recreation and exercise. The features being installed in this park are some that Missoula has never seen before. They will be entertaining for kids and adults alike, making family outings enjoyable for all parties. -Get Air Trampoline Park press release-
We already can't wait until it opens!
There's no official word on a timeline or opening date for the summer. But with features like dodgeball courts, basketball dunk lanes, and obstacle courses.....we're already counting down the days until the fun begins in Missoula.
24 Closed Missoula Businesses We Wish We Could Bring Back
We asked Missoulians which of their favorite businesses that have closed down would they like to see make a triumphant return. Here's what they came up with.
U.S. Marshals Most Wanted in Montana. Have You Seen These Guys?
The US Marshals are the oldest federal law enforcement agency in the nation, founded in 1789. Over 3,500 deputy marshals and investigators currently work for the agency around the country, operating under the arm of the US Department of Justice. According to the US Marshals Service 2022
Fact Sheet
, their duties include,
Protecting the federal judiciary, apprehending federal fugitives, managing and selling seized assets acquired by criminals through illegal activities, housing and transporting federal prisoners and operating the Witness Security Program.
The Montana district for the Marshals is headquartered in Billings and they frequently assist or lead local law enforcement agencies in the apprehension of fugitives across the state. Their Montana "
Most Wanted
" list includes these three men, who are wanted for various reasons. Read on.
The Random Movies That Are Inexplicable Hits On Netflix Around the World
These old, random, or flat-out bad films appear in the Netflix Top 10 most-watched movies in many countries around the world.