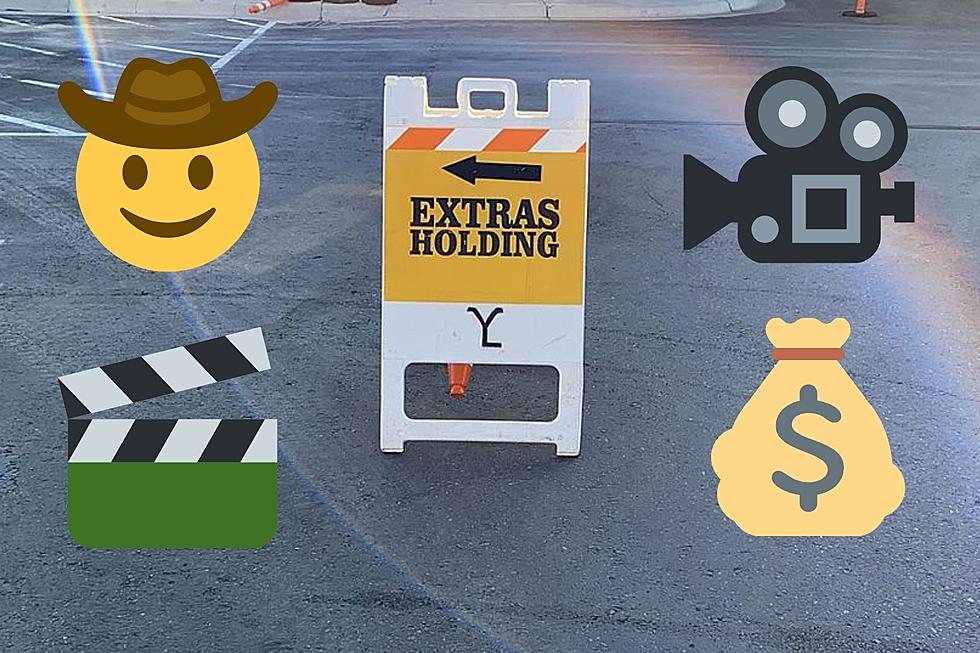 A Helpful List of FAQs For Becoming an Extra on Yellowstone
Photo: Ryan Nelson / Canva
The excitement is starting to build again as Yellowstone gets set to start filming the upcoming fifth season of the show in Montana. Once again, filming will take place in Missoula and the Bitterroot Valley and the show is starting to put the feelers out for anyone that wants to serve as an extra. I was able to do it for a day during season 4 and even though I didn't end up being seen on the show it was a pretty cool experience to spend the day on set. At the time, I wrote about the whole process and if you're intrigued about what being an extra consists of, you can read the recap of my day HERE.
Off and running for the new season of filming
Yellowstone has already started accepting general submissions for those interested in working on the show. And it's not too bad of a deal if you end up getting picked to be an extra. They'll pay you for the day, pay for you to take a COVID test, and kick in a few extra bucks for gas. I ended up with about $250 for my 4 or 5 hours of "work." Just this week, Yellowstone posted the first specific parts that they're casting for with filming days set for the middle of May. As I was checking out the details on the Yellowstone Extras Casting page on Facebook I noticed a post that had a bunch of FAQs and answers. I figured I would share some of them with anyone looking to be picked for a day of filming.
Some FAQs about submitting to be an extra for Yellowstone
Do you have to take a COVID test to work on the show?
Yes. Everyone has to follow the health and safety guidelines. But the test will be paid for and you'll also be paid for taking the test.
If you sent in a general submission should you also submit when they ask for submissions for specific roles or days of filming?
Yes. It's suggested that you submit every time you see something that you think you would be a fit for. (I submitted three times before being picked for a day of filming.)
If you don't get called does it mean they don't like you or your look?
The casting department is getting a ton of submissions and there are only so many people that are needed for any given day of filming. That is why they suggest submitting for every opportunity you see posted. It can only help your odds to have a fresh submission show up in their inbox when they are looking to book people for certain days.
Can you just submit your name and photo?
No! Be sure to include every bit of information that is being asked of you. It can seem a bit tedious to include information such as your clothing measurements and vehicle information but it's better to provide complete details than not provide what is being asked for.
Will you get an email back after submitting to be an extra?
It just isn't possible for every email to be met with a reply. But you might want to keep an eye on your junk folder and be aware of out-of-state calls when you're waiting to hear back and be picked for the show.
What does it mean when a post says "fresh faces" only?
It means they're looking for people that haven't worked on the show before.
Can you submit if you worked on the show before?
Yes! You're able to serve as an extra again. Just not when they specify that they're looking for "fresh faces."
What are you waiting for?
Hopefully, those FAQs will help you in your approach to being picked as an extra for Yellowstone. Make sure to check back often with the Yellowstone Extras Casting page on Facebook for everything they're looking to cast for. Now go on, get that email sent and maybe we'll see your face in season 5 when it airs!
You Can Rent a Cabin on the Ranch From 'Yellowstone' - See Pictures
The stunning Montana ranch that serves as the setting for the hit TV show Yellowstone offers cabins for rent, and the price includes tours of the set and ranch. Scroll below to see photos of the extraordinary property.
PICTURES: See Inside 'Yellowstone' Star Cole Hauser's Spectacular California Ranch
Cole Hauser doesn't just play a rancher on Yellowstone, he's lived that life off-screen, too. The actor's 5-bedroom-6-bathroom, 5,402-square-foot rural home on a very private, double-gated three-acre parcel of land includes the lavish 4-bedroom, 4-bathroom main residence, as well as a guest house and a separate studio apartment. The main house runs completely on solar power and comes with a 3-car garage, with easy transitions between indoor and outdoor living spaces, and the exterior of the property includes a pool area and a hot tub, as well as fenced-in horse corrals.
10 'Yellowstone' Facts You Probably Didn't Know
How big of a fan of
Yellowstone
are you? These 10 facts about the Paramount Network show are sure to stump even the most dedicated viewers. They're almost all about the cast members and their real-life passions and roles. John's kids? Beth's accent? Rainwater's guitar playing? Tate's spoilers? It's all part of this list of 10 Facts You Probably Didn't Know About Yellowstone.