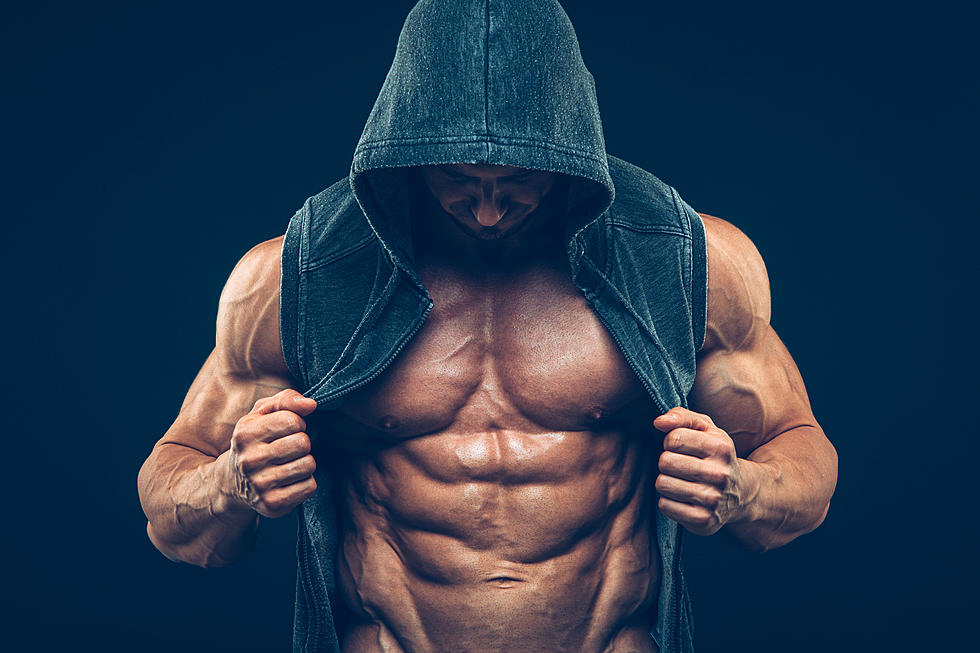 Buff Dudes With No Shirts 'Boutta Dance Up on You, Missoula
This fella is not in the show but he looks like he hangs out with the guys who are. (Photo by Satyrenko)
You know those crazy, sweaty parties you see in movies where ladies are stuffing dollar bills into a buff dude's thong? It's gonna be THAT kind of night. I didn't see Magic Mike, but this sounds like the Missoula version.
Missoula's Sunrise Saloon is presenting "Men Next Door Uncovered - A Magic Mike Experience" on Thursday, October 21st. Here's what you can expect: dudes, oil, dude thongs, choreography, dancing, costumes (briefly), audience participation, and a full bar. A full bar in a 'yes there will be booze' way, and in a 'the bar is going to be packed' way. Got a friend who just turned a special age? (I'm lookin' directly at you, Rose.) A sister who's about to get married? A mom who hasn't had a reason to put on make-up in a minute? They're all invited, gather your crew, this is sure to be an unforgettable night.
Tickets are $25 and available at the door until 5 p.m. on show day, you can also reserve tickets online now. There are a few different "packages" to choose from, some where you get an official t-shirt and one that's "buy 5 get 1 free." Use Facebook Pay here, or online here. 
Shout out to the good folks at the Sunrise/Dark Horse, the family who owns both venues is big on giving back to the community. Just this week they pitched in to make sure local kids in shelters would have a jack-o-lantern this year. Learn more about our Pumpkins For the Pov Pop Up event here.
LOOK: The most popular biblical baby names
What Are the Signature Drinks From Every State?