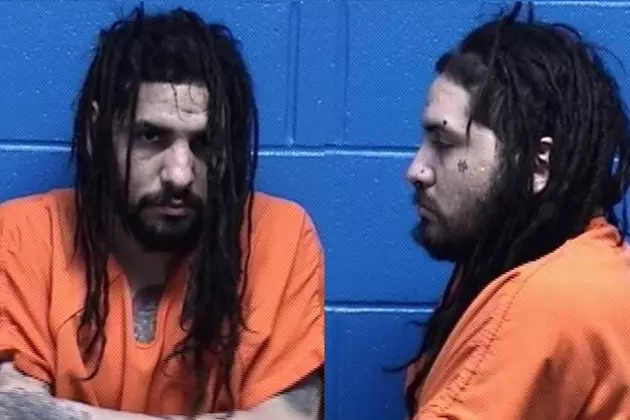 Billings Man Arrested for Having Meth in Missoula
Photo Courtesy of the Missoula Jail
Just before midnight on Wednesday, Missoula Police Officers responded to a concerned citizen report of suspected drug activity at an apartment in the 3700 block of Stephens Avenue. Police Public Information Officer Travis Welsh explains.
"The complainant reported overhearing people talking about drug transactions and were concerned that there was drug activity going on in the property," Welsh said. "They also associated the people that were overheard with a grey passenger car. When the officers arrived, they located the car matching that description and found two male occupants."
Welsh said one of the occupants was identified as 28-year-old Michael Torres from Billings, Montana. An officer looked inside the vehicle and observed a loaded handgun magazine, a tin foil bindle with a plastic straw with white residue, and a glass bong style pipe. The two males were detained and pat searched for officer safety.
"Through the course of their investigation, the officers made other observation in the vehicle that lead them to believe that not only was Mr. Torres involved in drug activity, but also that he may have possessed a firearm," Welsh said. "When the officers patted down Mr. Torres, they did in fact discover that he was in possession of a loaded firearm."
Torres disclosed that he had a concealed handgun, and in the process of the pat search a loaded 9mm handgun fell from a shoulder holster concealed underneath his sweatshirt. Another officer observed a clear plastic baggie of meth inside Torres' sweatshirt pocket. Torres admitted to the officer that he and his friend had been smoking methamphetamine.
Torres was charged with one count of felony criminal possession of dangerous drugs.
The 100 Best Places to Live in the Midwest