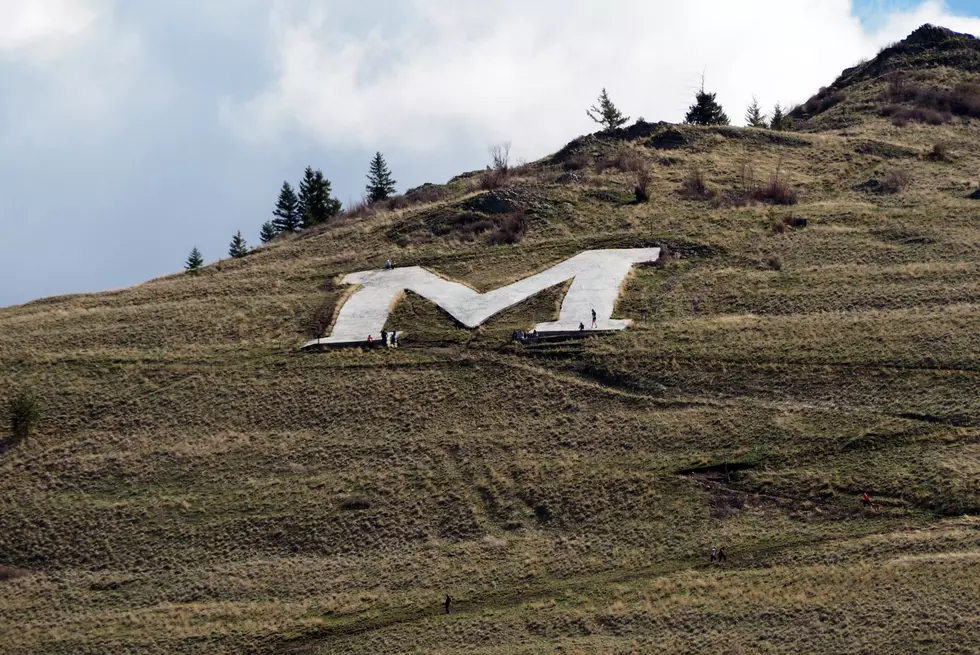 A Bear of a Hike…Reports of a Bear on Missoula's M Trail Today
Tan Curtis
First, I just want to apologize for that cheesy joke in the headline of this article. You deserve better than that. But I'm just over here trying to decide if seeing a bear on the M Trail would freak me out or be extra motivation to get me moving! We've definitely seen our share of bear stories over the last few months - and the latest one is of a bear getting close to hikers on the M Trail earlier today.
It sounds like the bear was pretty chill. An NBC MONTANA story says: "a black bear was seen on the "M" trial near the second switch back, near campus. The bear was not acting aggressively at the time of the sighting but was near joggers on the trail. Police responded to the report and observed the bear heading up hill. Montana Fish and Game officials were advised."
Being chubby like I am, I have a hard enough time hiking the M without bears running around. I already have to hit every bench on the way up.....the last thing I need is additional obstacles. I kid.....kind of.....but I hope any future treks up the hillside are bear-free when I'm out there. I'll also have to make sure to not wear white underwear on hiking days - you know - just in case I was to come a little too close for comfort one day.
We have a ton of nature right in our backyard. As always, be "Bear Aware" while you're doing anything that could end up in a possible encounter. And check out the article that's linked above - it has some good reminders about what to do if you should happen upon a bear.
LOOK: Stunning animal photos from around the world
From grazing Tibetan antelope to migrating monarch butterflies, these 50 photos of wildlife around the world capture the staggering grace of the animal kingdom. The forthcoming gallery runs sequentially from air to land to water, and focuses on birds, land mammals, aquatic life, and insects as they work in pairs or groups, or sometimes all on their own.
LOOK: 30 fascinating facts about sleep in the animal kingdom
OH NO WE DIDN'T: 12 Photos That Prove That Alpacas Are Cuter Than Llamas