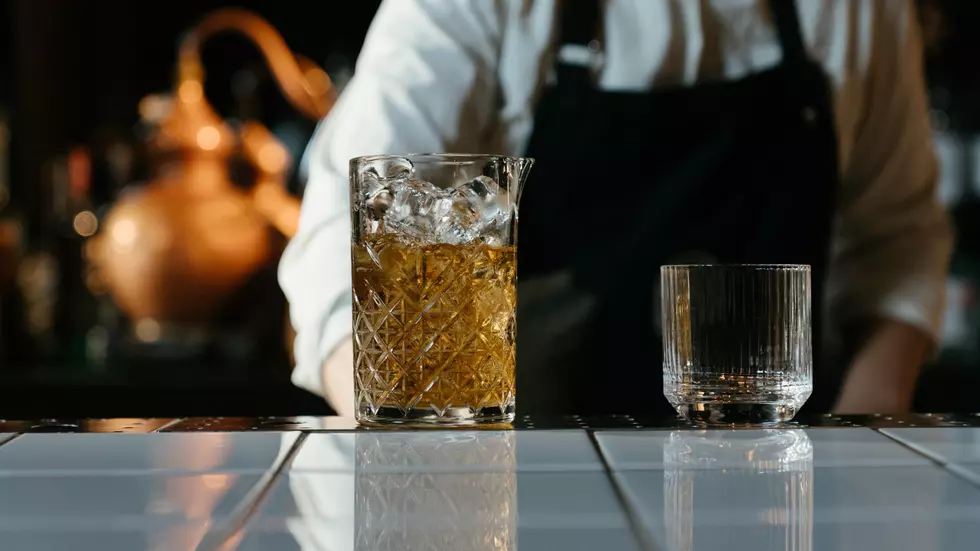 5 Missoula Bars That Made It on National TV
Photo Credit Canva Bartender
It's always nice to catch word that the hometown made it on TV, the National tube at that. Shows like Yellowstone draw attention to the whole state. Montana is also known for other things, like having the most bars per capita in the Country, and Missoula being one of its biggest cities and home to the U of M almost guaranteed a TV show called "Drinking Made Easy" would pub crawl in 2012 to check out the locals in action.
The second season of the series captured The Bodega Bar. Several generations of Griz students have wandered through the Bodega. No matter if it's closing down the street for a cornhole tournament - with an adjoining Monks Bar, Grabbing a Porky Sandwich a Samburger and Frie, or a Chicken Bacon Swiss or just meeting some companions. Their motto is there for a reason. "30 Years of Family Hospitality, Tasty Food, Quality Drinks, and Upstanding Service."
The Rock Creek Fisherman's Mercantile & Motel featured in the show might be a bit different 10 years later as the Testy Fest is no more but it's still a great place to visit! If you are into fly fishing check it out. General store and motel, close to the mouth of Rock Creek, Montana. If you like fly fishing, dogs, and Montana-brewed beers, you will enjoy "the Merc!"
Red's Bar is Missoula's oldest sports bar and is still going strong. Sports! Wrapping Christmas packages for the community and the infamous Dead Pecker Row.
The Rhino prides itself on having the widest selection of local brews in Missoula. Along with a prime location downtown and their wide variety of beer selections, they also infuse their own spirits. That hasn't changed since AXS TV visited in 2012! Get your Horn Wet!
They said it had a Montana Spirit with strong suggestive drinks and a whatever goes, goes attitude. On the North end of Higgins where you almost can't go any further. The Iron Horse Bar & Grill
When "Drinking Made Easy" debuted on AXS TV and pub-crawl TV was born, it was a good thing that Comedian Zane Lamprey and friends waited for season two in 2012 to visit Missoula's Big Sky Brewing Company. You have to go big when you say you have your own TV show you know.  Here, let this Moose Drool on you.
Here, Hold My Beer. It was nice to see on TV but Montana? We've always known what we like.
Every Montana Restaurant That Has Been Featured on Food Network
It's always awesome to see something from your hometown or state on TV. When Food Network comes to town, Montanans are ready. These restaurants have been featured.
Montana's Top 10 Record-Setting Wild Weather Events
Montana is named Big Sky Country for several reasons, not only grandiose Sunsets but impressive weather events as well! Ask any Montana resident who has scoffed at the idea of tossing a blanket or snow shovel in the trunk of the car " just in case". Here is a list of Montana's Top 10 Record-Setting Wild Weather Events