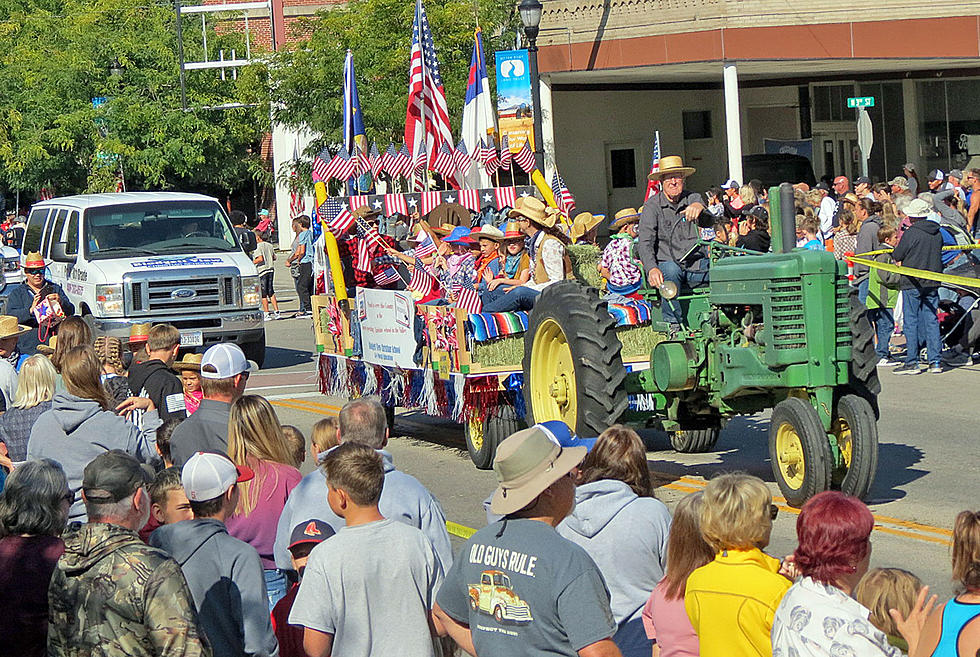 Winners Shine at Ravalli County Fair Parade
Tractors and more in the Wednesday parade. (S.Smith Photo/Townsquare Media)
Hamilton's Main Street had hundreds of people watching the 2021 Ravalli County Fair Parade Wednesday morning. The Bitterroot Valley Chamber of Commerce organized the annual celebratory opening of the fair and hundreds of people, young and old, lined the parade route.
Winners in the parade categories were:
Ravalli County Museum - Clubs and Organizations
Karen Meier's "Small Town America" small Conestoga wagon-Adult Novelty
Blodgett View Christian School - Churches and Schools
Tired Iron Club's Darrel Sperry - Restored Antique Machinery
Tired Iron Club's Fred Gross - Unrestored Antique Machinery
Floyd Baker's 1931 Ford Victoria - Vehicles - 1950 and older
Blue Chip Restoration's 1956 GMC 4x4-Vehicles - 1950 and newer
Mountain Peak Dental float - Commercial and Industry
Ray Woodside's Potomac Mules - Horse-drawn
Bitterroot Mountettes - Groups Mounted
Alan Lackey - Individual Mounted
Many of the shiny cars and antique farm equipment are on display at the fair. The parade was organized by the Leadership Bitterroot class and staff of the Bitterroot Valley Chamber of Commerce. The lineup included high school sports teams, Hamilton Volunteer Fire Department's new ladder truck, emergency "first response" vehicles, bluegrass musicians, Republican and Democratic political groups, Ravalli County Fair Royalty contestants, a good gathering of antique cars and farm tractors and lots and lots of candy that was handed out along the parade route, including the parade-ending Donaldson Brothers' concrete truck "candy conveyer," a Ravalli County Fair Parade tradition.
The Ravalli County Fair continues through Saturday at the Hamilton fairgrounds. In the evenings, the rodeo events include Bull-A-Rama and bronc riding Thursday night and NRA-sanctioned rodeo events both Friday and Saturday nights. The general admission ticket to the fair includes admission to all rodeo events.
Garden of 1,000 Buddhas in Montana