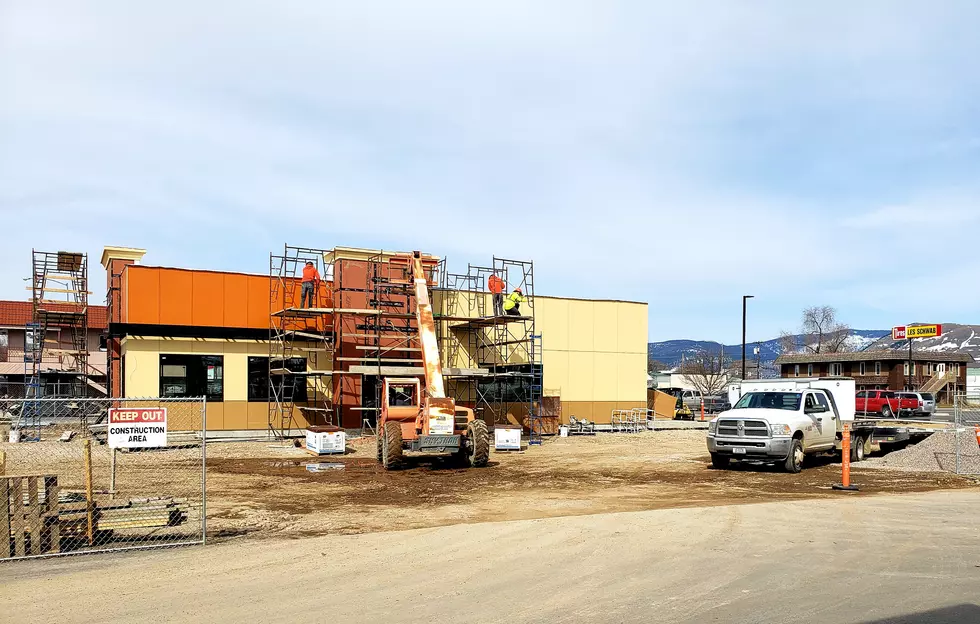 We All Scream for this Restaurant Opening in Missoula
Photo by Angel
You've seen construction on a new building behind the Montana Club on Brooks, and front of the new Les Schwab. We were curious too, especially when they put in the drive up window, revealing that it will be a restaurant of some type.
We got confirmation today that the location just off Brooks on Washburn Street will be a Dairy Queen Grill & Chill, like the one on North Reserve. Which means not just treats, the location will have the full menu of burgers, chicken strips and more. That explains why the drive up DQ across the street from this location has closed.
Coincidentally, it shares a parking lot with 3 Rivers Pediatric Dentistry, which means too much DQ and you'll end up next door, or kids who are good at the dentist get to go next door for a treat!