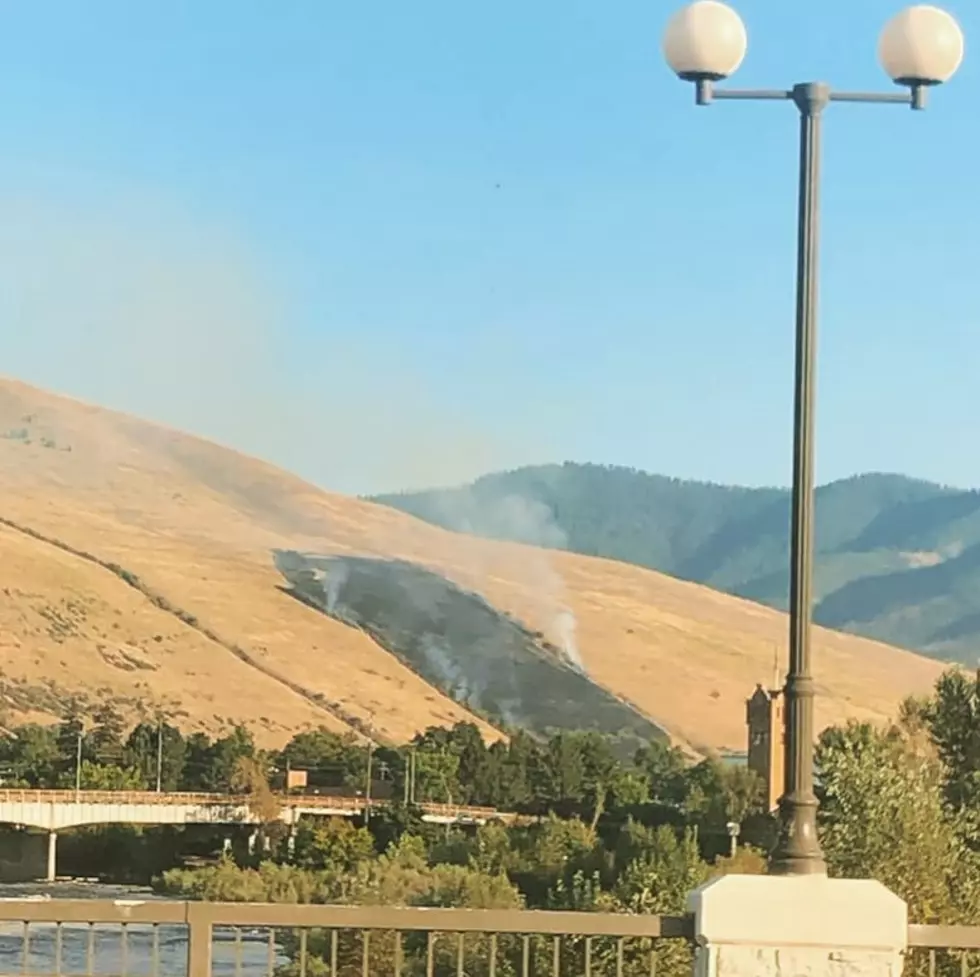 Update on Thursday's Mount Sentinel Fire
Photo by Oliver
The Missoula City Fire Department has opened the "M" trail as of 9 a.m. today, Friday, August 21st. The rest of the mountain is still closed for recreation, due to fire mop-up operations. Officials ask that you stay clear of the area of the burn so that fire crews can work safely and efficiently.
The fire was originally reported on Thursday right around 6 p.m. and many of us thought the "M" was on fire. It was actually east of Pioneer Court, so Mount Sentinel, but not quite the "M" area. Emergency response was quick and they had the fire 75% contained by 9 p.m. Residents could see a helicopter dipping a bucket into the Clark Fork to put out the fire. A large, rectangular, black fire scar does remain, but it's reported that no one was injured during response.
According to KGVO News, Missoula City Fire Chief Brandt said the investigation into how the fire started is now underway.
"We've had two investigators on scene doing interviews and we still haven't got everything wrapped around that yet to see we've got," he said. "People we're hauling buckets and so we should be pretty close to seeing what was going on, we hope. We don't have a size on acreage, they're doing IR (infrared) flight and a drone flight tonight that will help us kind of look at things. We've got firefighters up and around the whole area. You know, the challenge of this of course, is the aspect and the steep slope of Mount Sentinel as everybody knows,  so it was a steep attack and luckily are folks are in good shape and trained well and we were able to get hose lines and other things laid up over the hill and of course that air support was fantastic."
5 Places to Take Your RV in Montana