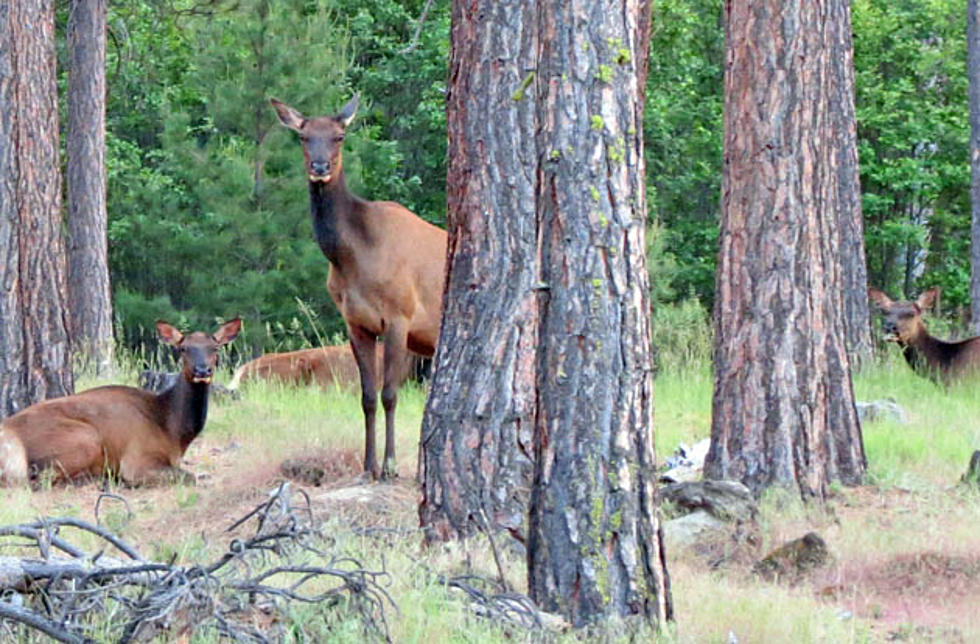 Two Elk and One Deer Needlessly Poached in Bitterroot
Elk and geese. (Mike Daniels Photo)
We just started general hunting season and already two poaching incidents have been reported, both in the Bitterroot Valley.
Montana Department of Fish, Wildlife and Parks said the first incident was just as general hunting season opened. Vivaca Crowser reported not one but two brow-tined elk were shot and left in the field around October 24th. The carcasses were found just off Lick Creek in the Como Lake area southwest of Hamilton. The violation happened on private land in the area that's part of Hunting District 240.
The second poaching incident happened Tuesday, November 2nd, up the East Fork at the south end of the valley. a mule deer buck was shot and left near Meadow Creek Road. That violation was in Hunting District 270.
Wardens are asking the public to help with any information they might have about the two incidents. You don't know what little piece of information might bring the investigation to a conclusion. The number that's always available 24-hours-a-day is 1-800-TIP-MONT (1-800-047-6668).
You can remain confidential and you might be eligible for a reward, but that's not the reason to call. Montanans have a long, proud history of hunting as a way to help manage wildlife and also it's part of our lifestyle. And we hate it when people violate our very reasonable rules.
By the way, that's not the only problem we're having on our public lands. Over in the Lewistown area, there's been vandalism at some fishing access sites at Big Spring Creek. There was damage to parking structures and fences at the site south of Lewistown. Repair estimates are around $2,000. FWP says vandalism incidents have been happening at other fishing access sites in that same area this summer. Again, call our TIP-MONT number if you have any information.