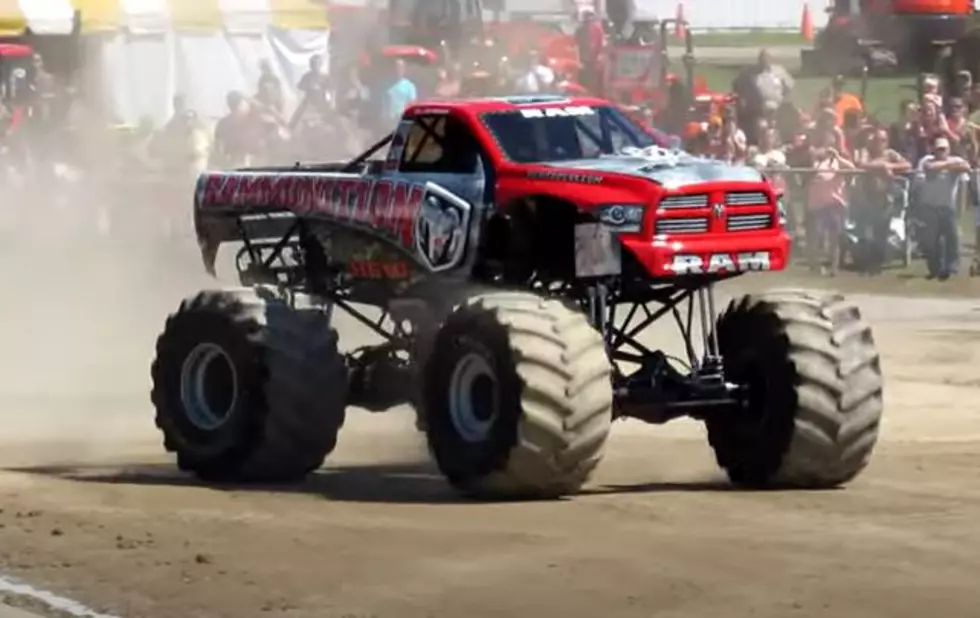 The Enormous Car Crushing 'Rammunition' Coming to Missoula
Supreme Diggie/YouTube
If you like big trucks, you love monster trucks. And if you love monster trucks, than chances are you love the carnage that they can bring to other cars. Let's face it, watching monster trucks is something that fascinates people young and old.
Rammuniton is coming to Missoula for car crushing action.
According to the Hall Brothers Racing Team website
The entire line of Ram monster trucks are owned and operated by the Hall Brothers Racing Team based out of Champaign, IL. In 2018, Raminator and Driver Mark Hall clinched their 13th 4-Wheel Jamboree Series Championship win. In December 2014, the duo broke the GUINNESS WORLD RECORDS® record for the Fastest Speed for a Monster Truck, hitting a record speed of 99.10 miles per hour.
Rammunition is the Raminator's brother in arms. These two giant Dodge Rams are truly a spectacle.
This Friday and Saturday you can stop by Lithia Dodge of Missoula to see the Rammunition. Friday 11 am til 7pm and Saturday 9 am til 5pm. But you will NOT want to miss the CAR CRUSH! Watch as cars crumble beneath the Rammunition wheels during the car crushes happening on Saturday, August 13 at 1 and 3 pm.
While there, fans can register and enter for a chance to win the 2022 Sweepstakes where one Grand Prize Winner will receive a vehicle credit in the amount of $100,000 valid toward the winner's choice of a vehicle from the Chrysler, Dodge, Jeep, Ram Truck or Fiat brands.
With that kind of money, you could buy your own Raminator.
Missoula Lard Butt 1k
Missoula's Lard Butt 1k, 2022, a glorious day for doughnuts and costumes.
Z100 Missoula's Only Classic Rock Moves