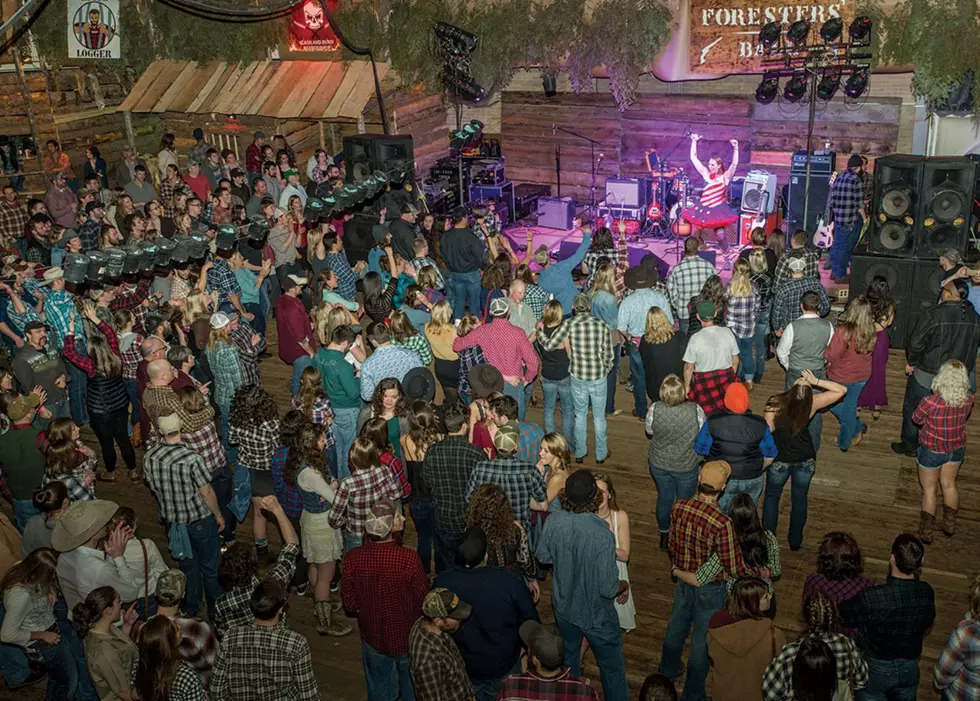 Swing Into University of Montana Foresters' Ball This Weekend
Image courtesy of Eamon Burke, Foresters' Ball
They're calling it a SWINGIN' GOOD TIME this year. And after 100 years of doing this, we think they know their swingin'!
The 101st edition of the Foresters' Ball is this weekend, at Schreiber Gym on the University of Montana campus. The hard-working planning team transforms the gym into an old lumber town, with lots of entertainment and attractions. And yes, you can even quaff a few suds at the old-timey saloon. And you can dance the night away with Steve Frame and the Western Rebels.
The ball is both Friday and Saturday nights, February 2nd and 3rd. It runs from 7:00 p.m. till midnight, but no admittance after 10:00 p.m. The public is invited. Tickets are only $18 for a single and $32 for a couple, and they're now available on the Concerts and Events page at the griztix website.
Here's wishing everyone a swingin' (and of course safe and sensible) good time!