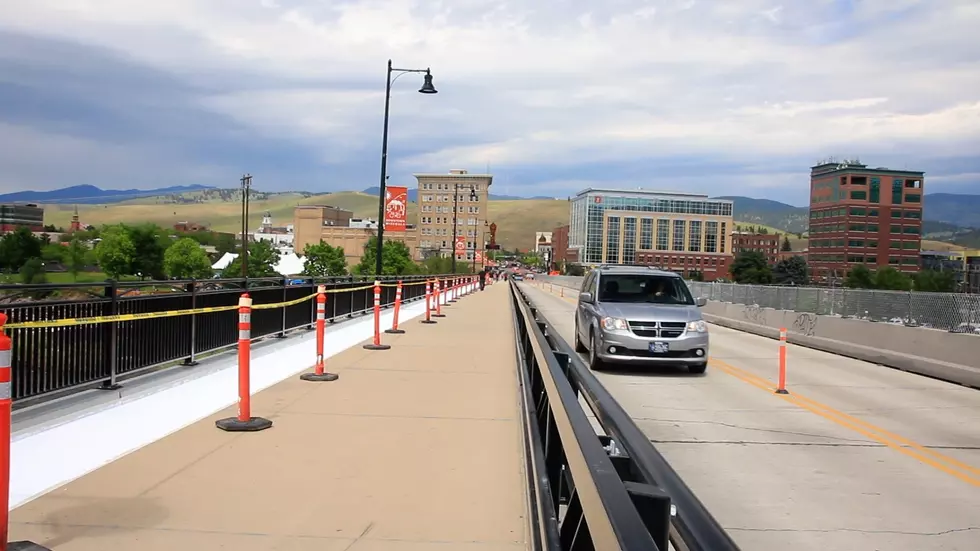 State Says Thanks for Missoula's Patience on Beartracks Bridge
Credit; Dennis Bragg, Townsquare Media
Although there's still some work to complete, engineers with the Montana Department of Transportation are breathing a sigh of relief today, as the community dedicates the new Beartracks Bridge.
It's a celebration that originally would have happened last spring, but saw delays for all the same problems that have kept you from finishing your own projects.
Of the three Missoula bridges the Montana Department of Transportation had to work on over the past decade, the old Higgins Bridge, which will be formally dedicated as the "Beartracks Bridge" today, presented some of the most difficult challenges.
Cutting right into the heart of
downtown
, it's one of the busiest streets in the city, forcing engineers to accommodate not only traffic but the many activities that happen along the river on a regular basis.
Today, those challenges move into the final phase, as the rebuilt bridge is dedicated.
MDT Missoula District Administrator Bob Vosen says the state, and its contractors, greatly appreciate the community's cooperation.
"Really, really appreciate the understanding and the willingness to work with us," Vosen expressed Friday.
That's especially true because of the extended construction time, which was sharply impacted by the same supply chain problems impacting all aspects of our economy right now.
"Anybody that's trying to remodel a house or do anything around their home, you don't just go to the store like we used to, pre-pandemic and pick up what you want," Vosen observed. "Well, we're finding the same things with our supply chain as well. There's challenges to it."
The bridge rebuild was tagged at $17 million. It's likely the delays and additional work will push that price higher, although Vosen says the final bill hasn't been added up.
"MDT takes being stewards of the taxpayer's dollars extremely serious. That's it's a huge part of the goals. Ultimately at this point, we're not sure what the final impacts are going to be."
10 Best Steakhouses in Montana
If you live in Montana, you have to love a good steak dinner now and then. Luckily, here in Montana, we have steakhouses that spread far and wide throughout the state. If you are traveling through Montana or vacationing around the state, give one of these places a try.