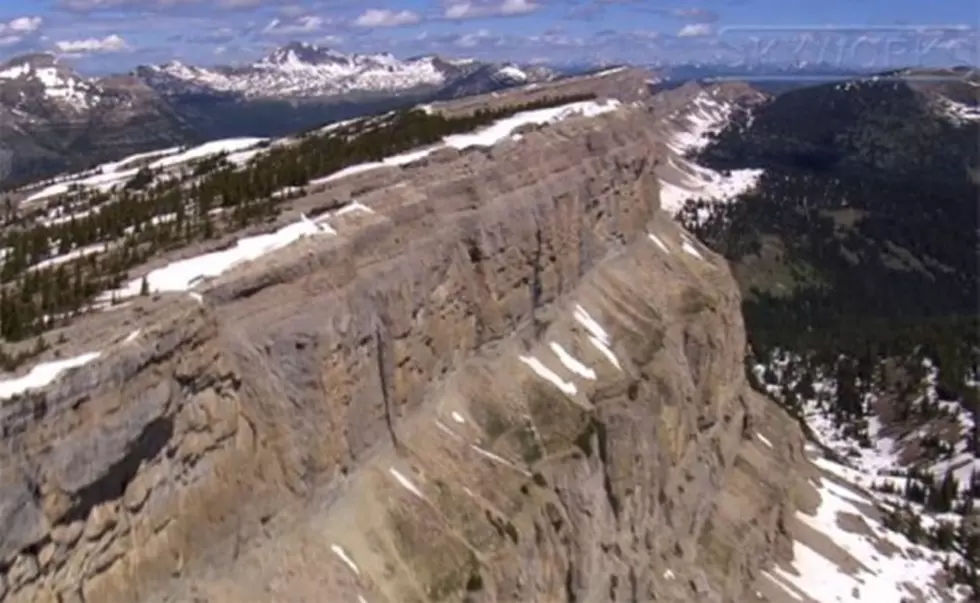 Petition to Rename Chinese Wall in Bob Marshall Wilderness
Image courtesy of montanaoutdoor.com
A majestic showpiece in a majestic part of Montana may be getting a new name, if a group organizing a petition drive has its way.
The towering escarpment that rises from the Bob Marshall Wilderness has long been called the Chinese Wall. It averages 1,000 feet high from its base and extends at least 22 miles. Some would argue at least up to 40 miles. With numerous waterfalls, lakes, and dense forests, the wilderness is prime Grizzly bear habitat.  The U.S. Forest Service claims that the population density of grizzlies is higher in "The Bob" than can be found anywhere else in the U.S. outside of Alaska. The Bob is also home to many other large mammals, such as moose, elk and black bear.
The origin of the name can be debated. A common explanation is that it was Montana's version of the Great Wall of China.
A Change.org petition states:  Locals have long questioned why the magnificent landmark was called the Chinese Wall. They want this beautiful and striking piece of landscape to be connected to the rich local heritage and nature related to the great state of Montana. A team of six friends and family have been rallying authorities, entrepreneurs and politicians to team up and get the name appropriately changed once and for all. This is no easy endeavor, as it will literally require an act of Congress to give the Wall a new name. We need your support to get the job done.
As of last Friday, July 3, 70 people had signed the petition.
See the Must-Drive Roads in Every State