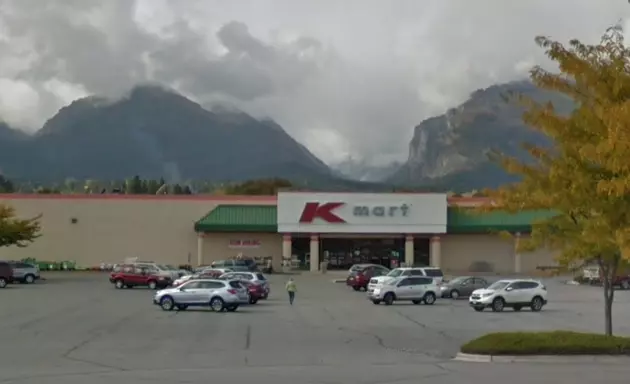 Montana's Cherished and Only Kmart Store is Closing Forever
Google Maps
One of the very last Kmart stores in America.
Awww, super bummer! Montana's only Kmart, one of the last in the entire country, is closing permanently. I was just having a conversation last week where we estimated the number of Kmart stores left in operation to be at 16, turns out the actual number is six. After Hamilton closes its store, my wicked math skills tell me America will be down to just five Kmart stores. That's wild to think about considering there seemed to be a Kmart in every city and town in the country in the 80s and 90s. According to their corporate offices, Kmart hit its peak in 1994 with 2,323 operating in America.
When is it closing?
The Hamilton Kmart on North 1st street really is cherished, that's not b.s. Missoulians who miss the store often make special trips to Hamilton just to shop at Kmart. Montanans will go during the holidays, the start of football season as the store always has a nice selection of Seahawks and Broncos gear, for big sales, and really, anytime shoppers feel like a beautiful road trip. You better get those special road trips in while you can because according to KPAX, Hamilton Kmart has informed their employees that their last day will be March 6th.
Oh, the memories.
You can't find a Gen-Xer who doesn't have memories, fond or not, about family trips to Kmart. Who can forget the Icee slushies and infamous Blue Light Specials? Remember, they used to make those sub sandwiches at that counter with all the ham on display? My family was not wealthy, most of my back-to-school shopping was done at Kmart. Although I hated it as a 6th grader, I have fond memories of how the store smelled of fresh-popped popcorn, of riding the coin-operated horses in front of the store, and I still own strips of black and white photos of myself at various ages with family members in the photo booth near the exit.
Vintage signage.
Hamilton's store never did upgrade their sign to the more modern looks seen here.
I saw on the KPAX news that the vintage Kmart sign on the Hamilton store is the last of its kind. It's sad to see it go but I'm sure there are plenty of Hamilton residents hoping this means something bigger and better for Bitterroot shoppers.
15 Iconic Retail Stores That Don't Exist Anymore (But We Totally Miss Shopping At)
LOOK: The top holiday toys from the year you were born
With the holiday spirit in the air, it's the perfect time to dive into the history of iconic holiday gifts. Using national toy archives and data curated by
The Strong
from 1920 to today,
Stacker
searched for products that caught hold of the public zeitgeist through novelty, innovation, kitsch, quirk, or simply great timing, and then rocketed to success.