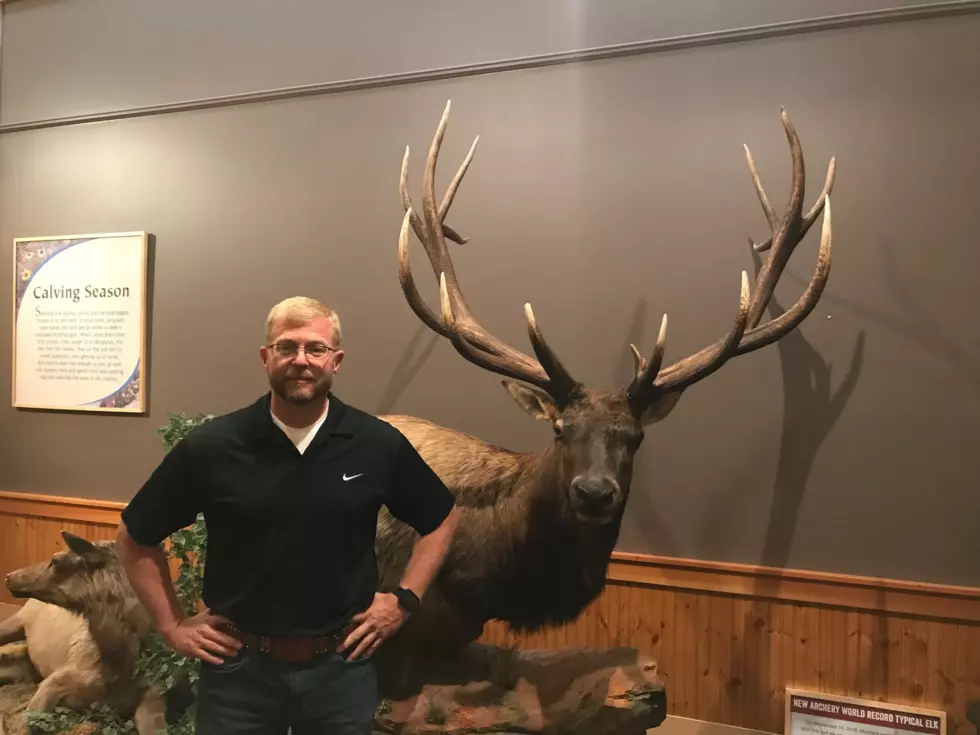 Montana Record Elk on Display in Missoula at RMEF
Image courtesy of Mark Holyoak, RMEF
The largest non-typical bull elk ever taken in Montana is now on display at the Rocky Mountain Elk Foundation.
Montana resident Garth Sessions harvested the bull on public land in southeastern Montana. With a score of 431 and 7/8, it also ranks 20th all time in the state's record books. The inside spread of its antlers covers nearly four feet, while the outside measurement is 56 inches.
Garth Sessions describes himself as a "regular Joe: who happened to be in the right place at the right time. Garth's elk is not the only awesome display at Rocky Mountain Elk Foundation right now. The world record archery bull elk, taken by Steve Felix, is also currently on display.
The Rocky Mountain Elk Foundation Visitor Center is located at 5705 Grant Creek Road in Missoula. Hours are 8:00 a.m. - 5:00 p.m. Mondays and 9:00 a.m. - 5:00 p.m. Saturdays and Sundays. Our thanks to RMEF Director of Communications Mark Holyoak for letting us pass the info on to you!