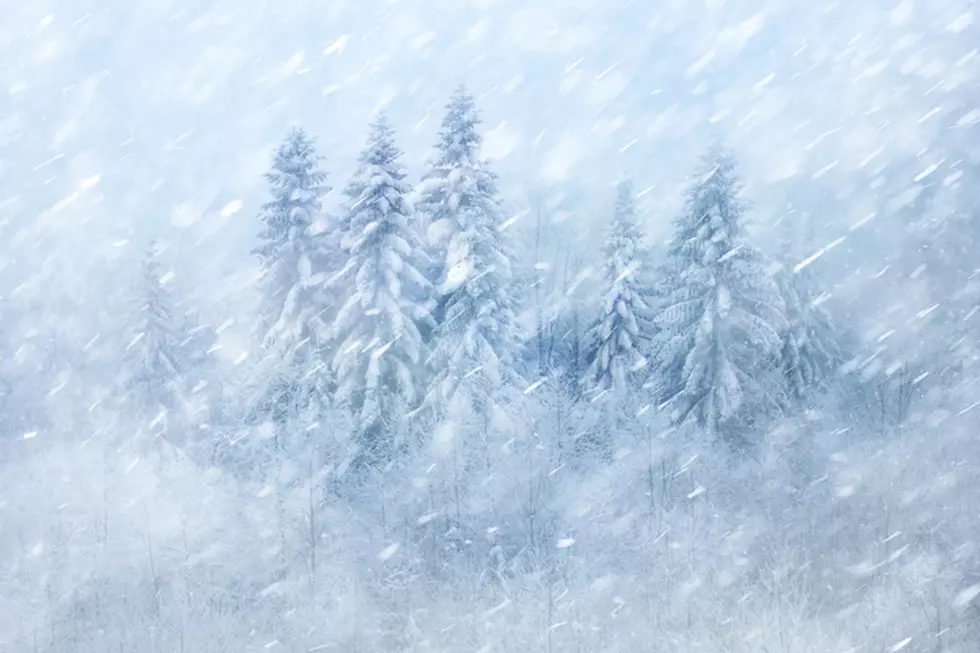 Gun Shot Aids in Finding Montana Hunter in Horrific Blizzard
Image courtesy of Getty Images, robertiez
When everything goes white in the wind, and sights and sounds become distorted and confusing.
That could be at least some of what happens to a person, disoriented when confronted by a fast-moving blizzard, the magnitude of which was greater than anticipated. Such was the situation one Montana hunter found himself in, and how brave and determined rescuers were able to locate and get him to safety.
Montana Fish, Wildlife and Parks recounted a recent dramatic tale of responding to a 911 distress call from a lost hunter in the Little Belt Mountains during blizzard conditions. Authorities got side-by-sides and a search and rescue team mobilized.
GPS coordinates from the 911 call indicated that a couple members of the search team and their side-by-side were within a mile and a half of the 911 call's origin. And that was when the situation really started taking a turn for the worse.
Snowdrifts were so high the side-by-side had to be abandoned and the search had to be continued on foot in total whiteout conditions with little daylight left by now.
Rescuers came upon some supplies but no sign of the hunter. Encouraging or disheartening? Some still-visible tracks took them in what they hoped was the right direction. Maybe skirt the top of the tree line? Perhaps he sought some shelter there.
And then the sound of gun shot.
Rescuers headed in the direction of the sound and found the hunter, who told them he had been shooting every 10 minutes. But nature was blasting its blizzard boom box so loud, the rescuers did not hear the shots until they were within 100 yards of the hunter.
Even in darkness and conditions getting worse, they were able to get the hunter back to the side-by-side and meet up with the rest of the Search and Rescue team. Hopefully our hunter got through the ordeal with only minor issues.
This story resurfaced as authorities just conducted another missing hunter search and rescue in the past couple of days. The U.S. Forest Service and Montana FWP want to remind you about disorientating fast changing mountain conditions. Always carry emergency supplies (extra food, water, navigational equipment, extra layers), and tell someone where you'll be going and what time you'll be back.
And very important: if you do have to make a 911 call, stay put!
THANK YOU! Photos from the 2022 Guerrilla Turkey Drive in Missoula, Montana
Townsquare Media Missoula would like to extend our sincere gratitude to all the members of the community who made the 2022 Guerrilla Turkey Drive possible this year! A special thank you to our sponsors Decker Trucking, KPAX, and Missoula Electric Cooperative. It was a fantastic day of giving. 🦃💛
Montana's Top 10 Record-Setting Wild Weather Events
Montana is named Big Sky Country for several reasons, not only grandiose Sunsets but impressive weather events as well! Ask any Montana resident who has scoffed at the idea of tossing a blanket or snow shovel in the trunk of the car " just in case". Here is a list of Montana's Top 10 Record-Setting Wild Weather Events