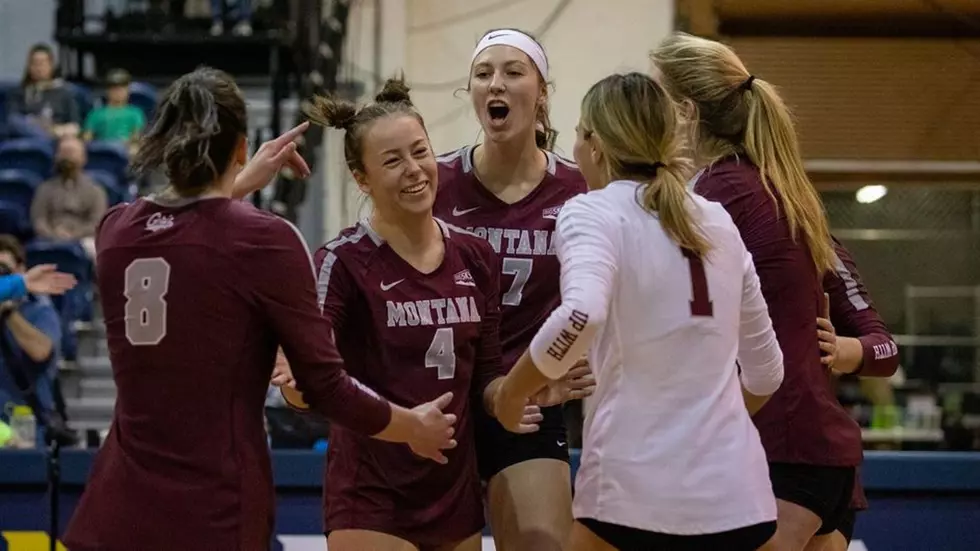 Montana Griz Volleyball Now Serving Awesome Season Ticket Savings
Image courtesy of U of Montana Athletics
As the last week of August way-too-quickly approaches, the fall University of Montana Grizzly sports calendar is coming into focus.
Women's college volleyball fans know that one of the first teams to get a jump on their season is the Griz volleyball team, which has done an impressive job of scheduling for the 2022 season. And you can save about 35% off the already-low ticket prices if you act quickly on season ticket purchases.
UM Sports Information Director Nic Hallisey tells us that season tickets are now on sale. The season starts in exciting fashion with the Farmer's State Bank Invitational Friday and Saturday, August 26-27, with the Griz hosting UC Davis, North Dakota and the University of Texas-Arlington. There will be a lot of matches during that two-day window with a round-robin tourney format. Talk about a fantastic start to getting your money's worth on season tickets!
The Griz will host a couple of other non-conference opponents before Big Sky play begins on the road September 22. The Big Sky Conference home opener will be Saturday, Sept. 24 against Idaho, at 7:30 p.m., part of Homecoming weekend festivities.
All home matches will be held in Dahlberg Arena at the Adams Center. Montana brings back five of their seven starters from 2021, including all-conference outside hitter Paige Clark.
Discounted price for season tickets is only $66 per person. From online to in-person purchases, you have an option that best suits your wants and needs. You can go online and order on the "Griz Tix" website, visit the Adams Center Ticket Office, or call 406-243-4051.
LOOKING BACK: Photos of Missoula and How It's Changed
Check out these photos of how Missoula has changed over the past decade.