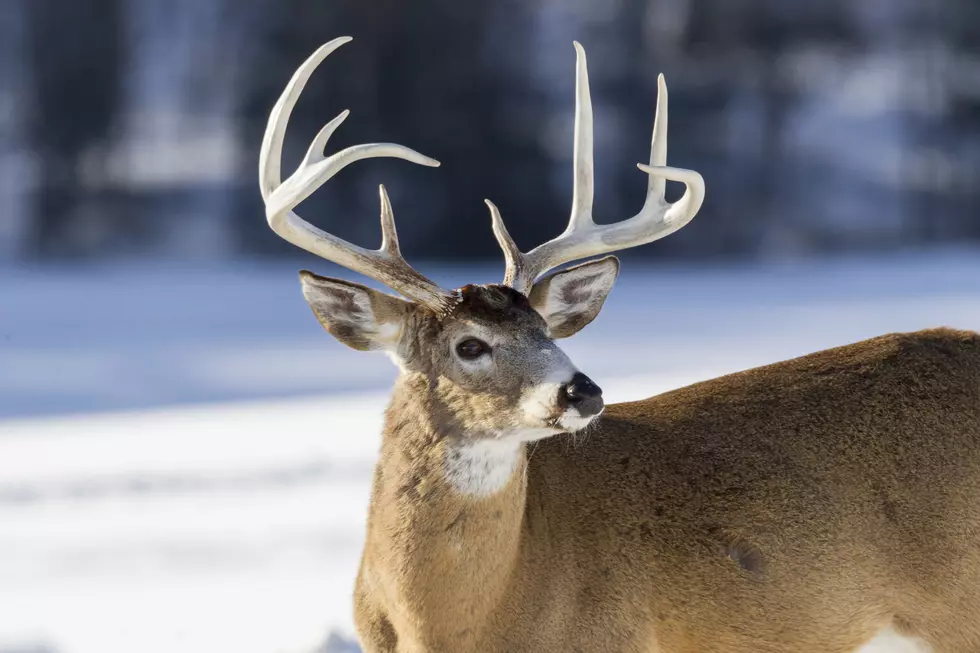 Montana Deer Poaching and Other Wildlife Investigations
Image courtesy of Getty Images
This is one of those poaching incidents that seems to have all kinds of cruel and stupid stamped on it.
Montana Fish, Wildlife and Parks game wardens are seeking information on a white-tailed buck deer shot last week near Highwood in Chouteau County.
The deer was shot and killed just south of Many Hills Block Management Area. A witness said the suspects were driving a newer model red Chevrolet Silverado pickup with decals in the back window. The pickup was seen earlier in the day spinning tires in the parking lot at Widow Coulee Fishing Access Site. Anyone with possible information is encouraged to call the FWP violation reporting hot line at 1-800-TIP-MONT.  Callers can remain anonymous and could be eligible for a cash reward of up to $1,000.
In other Montana wildlife news, the Helena Independent Record reports that an Idaho man has been charged with multiple felonies on accusations that he bought illegally obtained wild animal carcasses and parts from an undercover Montana official. Yesterday, Yan "Bo" Fong was charged with six felonies in connection with the alleged purchases. He entered a not guilty plea in Beaverhead County District Court.
And the Missoulian tells us that federal and state wildlife officials are investigating three recent grizzly bear deaths in northwestern Montana, including one animal that a homeowner said had been shot and partially skinned. A Yaak homeowner told reporters that he found the Grizzly in his driveway  partially skinned. The legs were taken off up to its belly and the bear had a bullet hole in it.
If you spend time in the great outdoors of Montana, you never know when you might encounter something that doesn't seem right. Please keep 1-800-TIP-MONT in mind.
WATCH OUT: These are the deadliest animals in the world