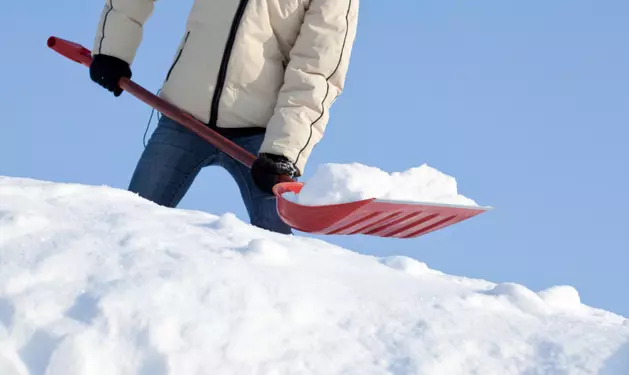 Montana City Breaks 2 Snowfall Records
zest_marina thinkstock
It's been wet and windy at times over the past few weeks in Missoula, but nothing compared to what Great Falls residents have been experiencing. My in-laws are from GF so I've visited the town often and it's always so windy that it's difficult to even shut your car doors. This past weekend, GF broke not one, but two records for snowfall.
According to the National Weather Service, Great Falls saw 4.9 inches of snow on Saturday, the first of a 3 day long storm. On Sunday, they got an additional, whopping 8.2 inches of snow, which broke the old record for October 18th in Great Falls of 3.4 inches in 1949. Sunday was also declared the record breaker for most snowfall in Great Falls in one October day. The old record was 6.6 inches that fell on October 13th in 1975!
Needless to say, shovels are selling like hotcakes in Cascade County. If you're feeling generous, you might buy one at your local Missoula Ace and ship it overnight to your GF peeps. The total for Great Falls' three day storm was 14 inches, just thinking about that kind of shoveling makes your back hurt.
As for Missoula, we are expecting snow this Friday, not nearly the level of Great Falls, but we should see some flakes. The forecast calls for colder temperatures on Thursday and Friday, right around 33 to 35 degrees, with a 60% chance of snowfall on Friday. Occasional snow showers could develop Friday night into Saturday morning (October 24), but all in all, we're looking at less than one inch. We're still a few weeks away from getting our shovels out in Missoula.
LET'S GO: The most popular historic sites in America