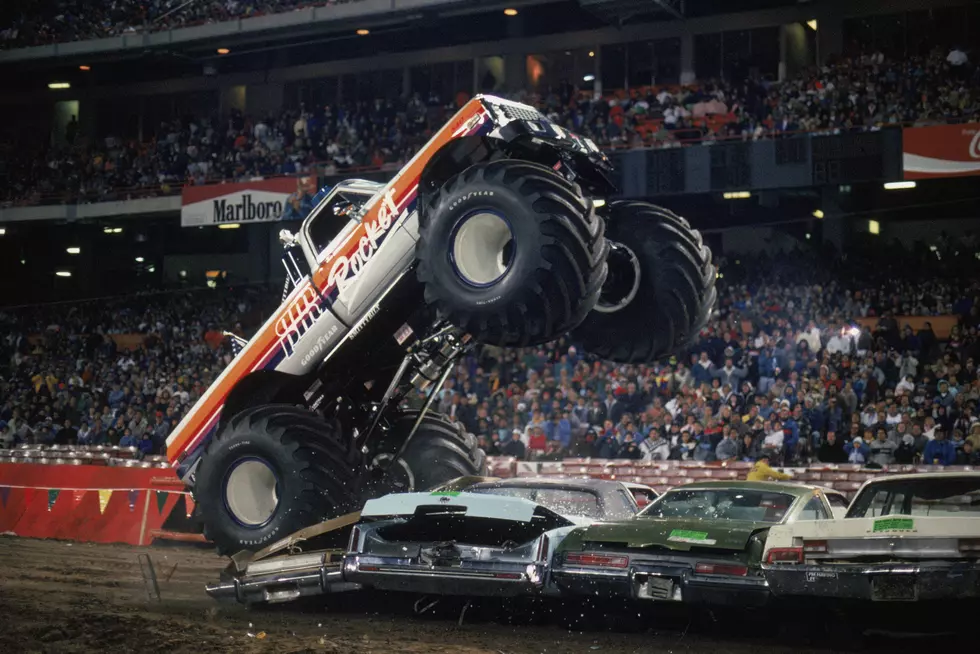 Monster Truck Insanity Tour Comes to Missoula
Credit: Tim DeFrisco/Getty Images
It's something that all Missoulian's look forward to you each summer but especially Missoula families with kids. There is something that is so fun for kids to see huge trucks launching into the air while watching from the stands at the Missoula Fairgrounds. The Monster Truck Insanity Tour is back Sunday, August 12th taking place from 4 p.m. to 7 p.m.
If you haven't seen the Monster Truck Insanity Tour you are in for a treat because there is so much going on. You will see competition monster trucks doing competition wheelies, racing and freestyle. There will be a monster truck on hand that has the capability of seating up to 20 people.
On top of the monster trucks you will see local UTV/Tough Truck races, Freestyle Motorcross with backflips, Pit Parties and autograph sessions. This is an interactive show that encourages audience participation so make sure you come ready to have a good time! If you're looking for more details click here.