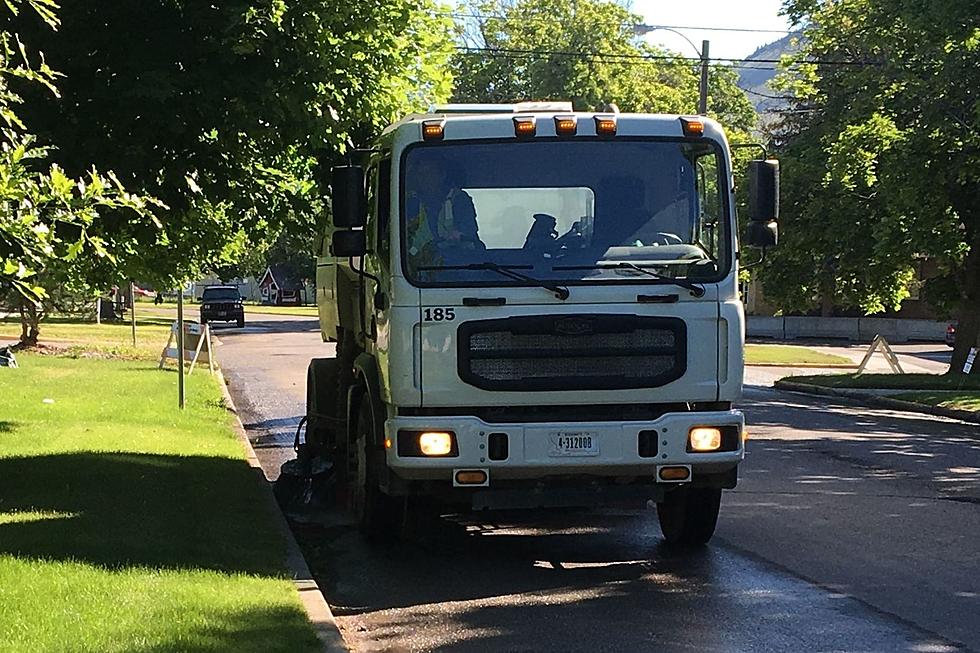 Missoula's Street Sweeping Schedule Starts March 30
Photo Courtesy of the City of Missoula
The City of Missoula's Street Operations and Maintenance Division will begin its street sweeping schedule on Tuesday, March 30. Street sweeping activities will take place on weekdays in zones throughout the city and run through August. According to Deputy Public Works Director Brian Hensel, residents can help in several ways.
"If possible, try to alternate parking days based on the dates and even better, not park on the street if at all possible," Hensel said. "Do not rake out any remaining leaves or yard debris into the street. If those large piles are out there, the sweepers are not able to pick them up and the homeowners will be asked to remove them. We do this program twice a year. Every street should get done twice."
Hensel said street sweeping helps preserve air quality by cleaning up winter's sand as it starts to blow in the spring winds. It also picks up sediment and debris that would otherwise end up in the storm water drainage system.
Spring season is usually pothole season as well and Hensel said the streets are in pretty good shape right now.
"We have had some requests online through our report a pothole system on our website, which is great," Hensel said. "We encourage people to use that. You can just go to the city website under streets and it will ask you to report a pothole. As always, we try to respond to those as soon as we are able. We usually respond within 24 hours unless it is on a Friday afternoon, then they would get filled on a following Monday."
Hensel said potholes can spring up overnight and they really appreciate when folks let them know about it because they can't be everywhere all the time.
For more information on the street sweeping program and to see the official schedule, visit here.
READ ON: See the States Where People Live the Longest
Read on to learn the average life expectancy in each state.