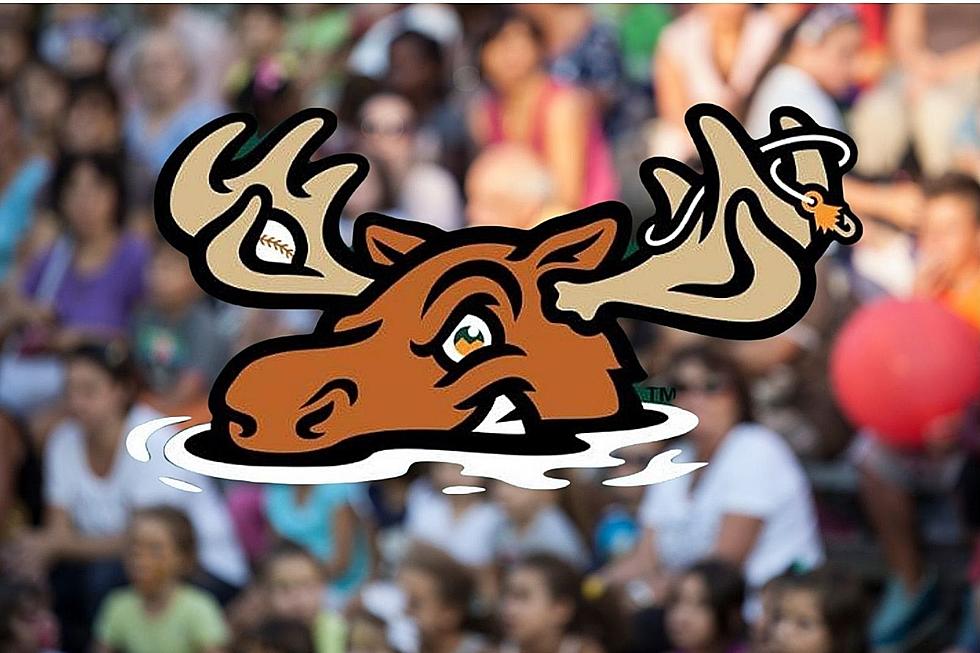 Missoula PaddleHeads Featured in Story on ESPN Website and App
Photo: PaddleHeads and Getty Images
When it comes to sports coverage the first word letters that come to mind for most are probably ESPN. We talked about the network quite a bit around here when the big push was on to get the College GameDay program to come and broadcast from Missoula for the Brawl of the Wild game in November. And yes, we're still a bit salty about that not happening! On the flip side, we did see Griz basketball get a nice mention on SportScenter's Top Ten list earlier this month. But this is really cool! On ESPN.com there's some Missoula representation for the main article on the site today.
The Missoula PaddleHeads are the first thing you see on ESPN's website
It wouldn't be a surprise to see the main story on ESPN be focused on Sunday's upcoming NFL games that will decide who will play in the Super Bowl. The spot is usually reserved for big stories, breaking news, amazing performances, shocking trades, or anything Lebron James does. But for anyone visiting ESPN.com or opening up the ESPN app today, the lead story of the day is a piece about Minor League Baseball and what the landscape looks like a year after a collection of teams lost their affiliation with Major League Baseball. You'll probably recall that the PaddleHeads were one of those teams and last season was their first as an independent club. The photo that is used in the article, the first thing that pops up for all the world to see, is a picture featuring members of the Missoula PaddleHeads celebrating on the field. How awesome is that?
The PaddleHeads are also featured inside the article
It's a pretty interesting read about how teams were affected differently by losing affiliation with MLB. Let's just say that not everybody had big seasons and won league championships as the PaddleHeads did. Some teams were even forced to fold. It's a bit eye-opening to see how much money teams had to spend after losing their affiliation. That point was driven home with a quote from the PaddleHeads' ownership group.
The PaddleHeads' Davis had to come up with money for things the major league teams used to provide -- $300,000 for players "and trainers and all the baseball expenses, baseballs and bats and all that other [stuff]. This year we had to do it all ourselves, which is actually fun. It was expensive, but it was really fun," he says.
It's almost time to play ball!
Affiliation with MLB, or no affiliation with MLB, the Missoula PaddleHeads are gearing up to defend their crown as Pioneer League champions. We don't know all that's in store for the team when the season starts in May, but we do know the fans have spoken about what we'll see for a bobblehead giveaway this summer.
WOW: This Missoula Mansion For Sale Was Once a Sorority House
This is the most expensive home on the market in Missoula, Montana as of January 2022.
PICS: See Inside the Historic Texas Ranch Where the New 'Yellowstone: 6666' Spinoff Is Filmed
The massive, historic Texas ranch where the new Yellowstone spinoff Yellowstone: 6666 is filming has sold for just under $200 million, and pictures show a property that is truly part of Texas history.
The 6666 Ranch — better-known as the Four Sixes Ranch — in Guthrie, Texas, dates back to 1870. The ranch centers around a 13-bedroom, 13-bathroom, 13,280-square-foot main residence, which is constructed of quarry rock that was hauled to Guthrie by wagon. The ranch also includes vast, sweeping fenced pastures, farmland, fenced-in pens for cattle, a more recent addition for horses, a water filtration plant that serves the ranch's water needs and more.
There are separate camp manager's homes in both the North Camp and the South Camp of the ranch, which encompasses nearly 225 square miles of land. Yellowstone creator Taylor Sheridan is part of a group of investors who recently acquired the property for $192 million, and he has been shooting his new show out there in recent months.