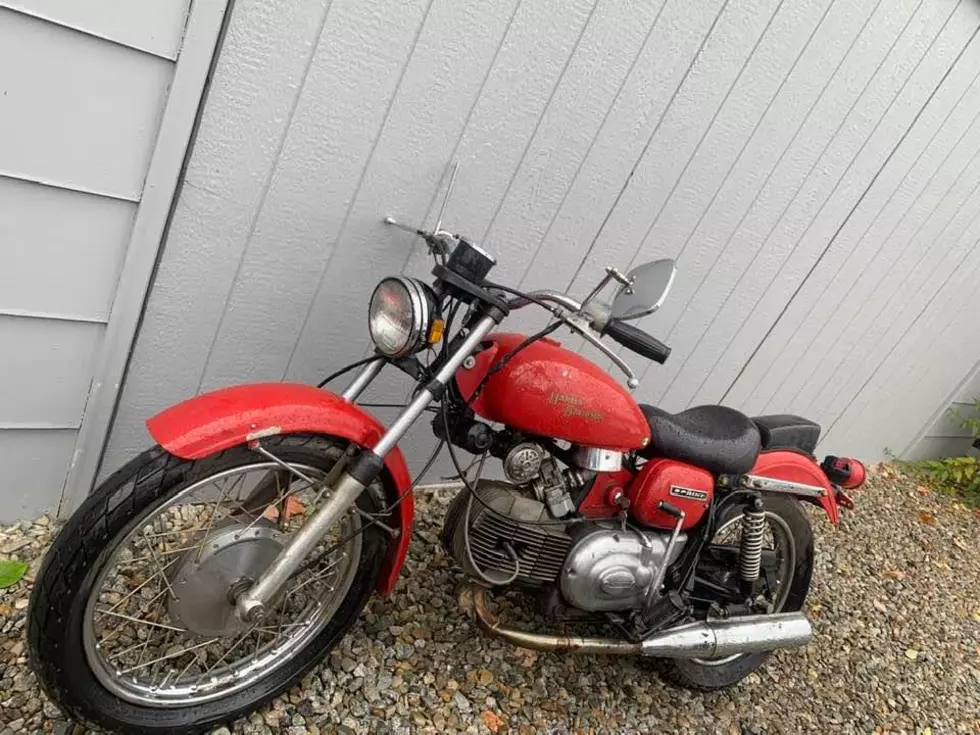 Missoula Man Gets Stolen Motorcycle Back from Unknown Source, 4 Years Later
Photo courtesy of Miles McCarvel
This is crazy as hell. I saw a post by a local guy who I have mutual Facebook friends with, and it's a pretty rad story. So this dude Miles had his Harley stolen 4 years ago, and just got it back in the exact same condition it left in.
According to his interview with the Missoulian, Miles was out of town teaching a welding course and returned to find that some old guns and his 1972 Harley Davidson 350 Sprint were stolen from his shed that was broken in to. He seems like an optimistic guy, because he was saying it was probably stuff he needed to get rid of anyway. That was 4 years ago. Last week, Miles arrived at his home to see the motorcycle leaned up against his garage, still with 2 flat tires and a missing battery, and zero additional miles put on it. FOUR YEARS LATER, how crazy is this!? He still has no idea who stole it, or returned it, but he did call the local police to report his bike "unstolen."
Like I said, Miles seems to be a guy with a generally positive attitude. He posted on Facebook about what happened, saying there are still good things happening in the world.
The capper to the story? Miles says something similar happened to him in California many years ago. He explained to the Missoulian that he was mugged but didn't have anything of value, so a guy with a gun took his shoes. Miles says the car returned and the guy hopped out and gave back his shoes, like he felt bad about it. Miles clearly has some very good karma surrounding him, glad to hear he got his Harley back!
See the Must-Drive Roads in Every State