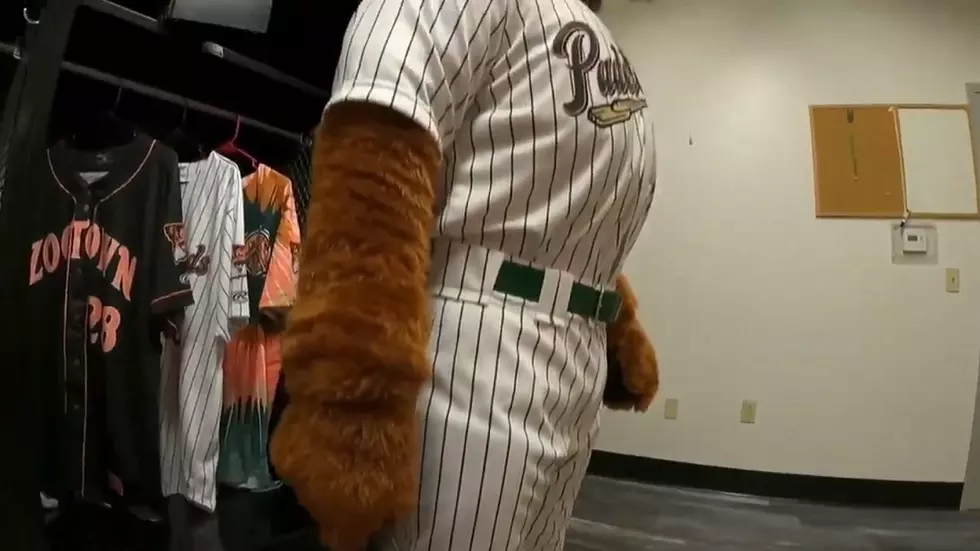 Missoula Gets Introduced to Paxton the PaddleHead
Photo: Missoula PaddleHeads via Facebook
You have to have a good mascot if you're a sports team. Everybody loves watching the costumed characters entertain when there's a break in the action. Some are just as popular and well known as the teams they entertain for - like the Philly Phanatic, Mr. Met, or the Oregon Duck. I always thought it would be fun to be a mascot. You can entertain the masses, make a kid's day by giving a simple high five, and go crazy with your over-the-top dance moves all while being shrouded in secrecy behind a giant novelty costume head.
The Missoula PaddleHeads have been teasing the unveil of their new mascot for while now and they made it official today as they introduced Missoula to Paxton the PaddleHead.
Somebody posted a comment on social media and asked why they went with the name Paxton. The PaddleHeads replied that Paxton means "Peace Town". I kind of like the name. If you're going to use a name that starts with P - I think Paxton is a better fit than your average Paul, Phil, or Pete.
It appears that Paxton is already putting his mascot hijinks on display as another post from the PaddleHeads Twitter page showed him walking in downtown Missoula wearing nothing but sandals, some customized underpants, and a backwards hat. We look forward to having some fun with the new face of the franchise during the upcoming season!
The introduction of Paxton wasn't the only news of the day for Missoula's baseball team. They also announced that individual game tickets are now on sale and released the full promotional calendar for the upcoming season. There's a lot of fun stuff scheduled for the season like free beer, cash giveaways, free growler night, 406 Family Fun Days, and more!
20 Words and Phrases That Are So 2020
See New Words Added to Dictionary.com in 2020
KEEP READING: 15 Natural Ways to Improve Your Sleep