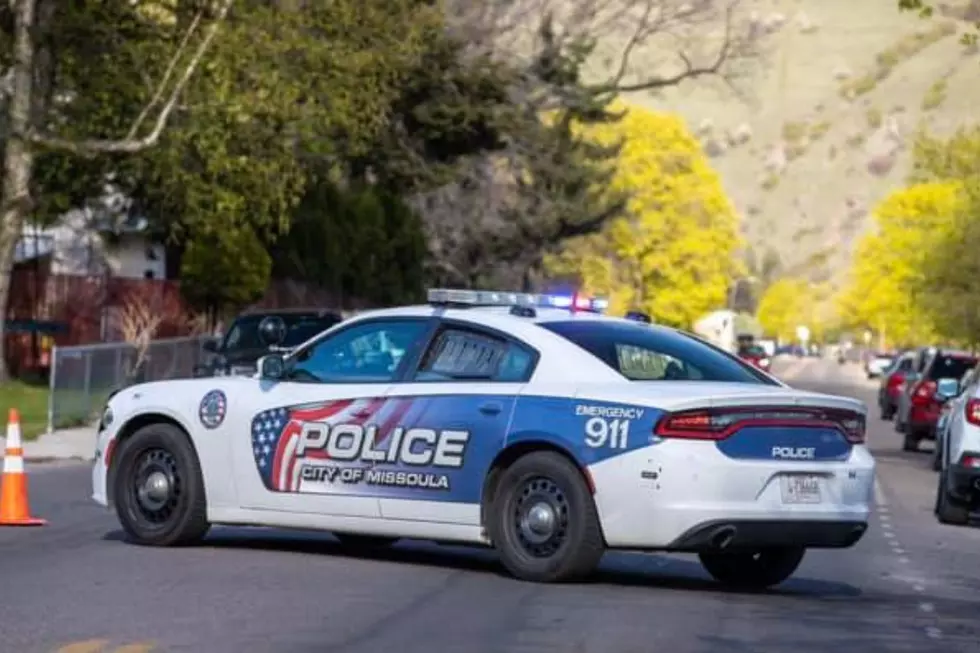 Missoula Drug Bust – 2,085 Fentanyl Pills and 1.5 Pounds of Heroin
Credit: MPD
On June 21, 2022, at approximately 8:59 a.m., a Missoula Police Department officer located a vehicle parked at Montana Lil's Casino on Brooks Street. The officer utilized her mobile computer in her patrol vehicle to run a criminal history report on the vehicle, and the vehicle returned as stolen. Police Public Information Officer Lydia Arnold explains.
"The officer took the time to establish who had driven the vehicle and learned the male, Alejandro Flores-Reyes, was still in the casino," Arnold said. "While in police custody, Flores-Reyes agreed to speak with officers and provided a statement regarding how he came into possession of the stolen vehicle and what he was doing in Missoula. Officers learned he was staying at a hotel with Marcy Calf Looking. Flores-Reyes had a hotel key on his person with the room number written on it."
Officers contacted the registered owner of the vehicle who agreed to a consent search of the vehicle.
"While searching the vehicle, officers located pills, which were suspected of being manufacture Fentanyl pills disguised as Oxycodone," Arnold said. "At this time, officers stopped the search, seized the vehicle, and applied for a search warrant. The detective division became involved and officers went and made contact with Calf Looking in the hotel room. Calf Looking advised officers there was likely methamphetamine in the hotel room."
According to Arnold, officers also applied for a search warrant for the hotel room.
"A search warrant for the vehicle and hotel room was granted," Arnold said. "The search yielded finding drugs that tested presumptive positive for heroin, methamphetamine, and additional pills suspected of containing Fentanyl. The pills will go to the state lab for testing. This case highlights the work between Missoula Police Department Patrol Division and Detective Division working together to remove dangerous drugs from our community."
Court documents indicate officers located 1.5 pounds of heroin, 38 grams of methamphetamine, and 2,085 presumed fentanyl pills. Flores-Reyes is currently being charged with two counts of felony criminal possession with intent to distribute and felony theft. Calf Looking is currently being charged with felony criminal possession of dangerous drugs and criminal possession of drug paraphernalia.
The information in this article was obtained from sources that are publicly viewable. 
LOOKING BACK: Photos of Missoula and How It's Changed
Check out these photos of how Missoula has changed over the past decade.
Get to Know Missoula A to Z
All about Missoula, Montana.
The 14 Best Places in Missoula to Take Visitors From Out of Town
We asked locals where they like to bring visitors when they take a trip out to Missoula - and here's what they came up with.