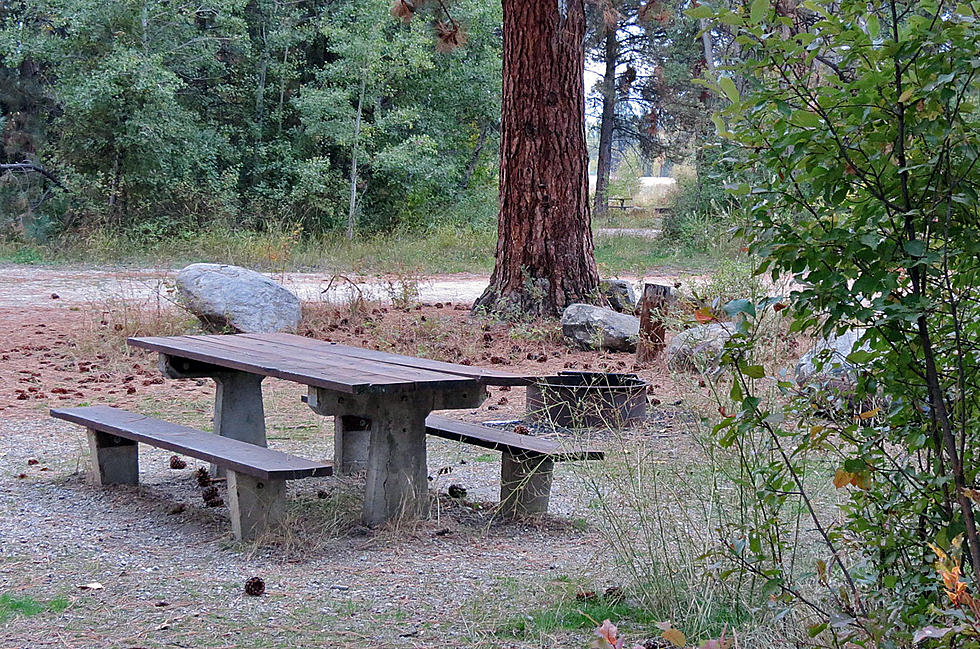 Millions Visit Montana State Parks in 2021
KLYQ File Photo, Townsquare Media)
Even with a total state population of little more than a million people, Montana's state park system had more than 3.4 million visitors last year, according to Montana Fish, Wildlife and Parks (FWP) annual report. But it wasn't a record.
2020 Montana State Park Visitors
The first year of the pandemic, 2020, brought about 1.3 percent more visitors, partly because 2021's forest fire season and drought slowed the late summer visits. Still, 11 Montana parks each had over 100,000 visits in 2021. Only eight parks had that amount of attendance in the previous year. And this year, the "reserved" demand for camping spots is already high.
Top Montana State Parks for Visits
The five parks at the top of the list were: Giant Springs at Great Falls with over 400,000, Flathead Lake units with over 330,000, Cooney Reservoir at Roberts with over 260,000, Spring Meadow Lake near Helena with 250,000 and Lake Elmo near Billings with over 210,000.
Other popular sites were Milltown State Park near Missoula, which saw a 50 percent increase over 2020; Lewis and Clark Caverns, which had an amazing 250 percent increase due to renewed cave tours; and Makoshika State Park in eastern Montana, which was the sixth most visited state park in 2021.
State Parks Board Meeting Next Week
The Montana State Parks and Recreation Board will meet next week, March 3, at the State Capitol building in Helena. The agenda includes the 2021 report, along with budget goals, new rules at Smith River State Park and River Corridor, and DNRC lease renewal of First Peoples Buffalo Jump State Park.
Public comment sign up is available online and the Zoom meeting instructions will be on the Board's webpage before the meeting start time, which is 1 p.m. on March 3rd.
Most Expensive Airbnb in Western Montana
Entire villa available on Airbnb
Near Superior, Montana
How To Drive Safely During The Winter In Montana
Montana's winters can be nasty and no, even if you're from a place with snow, you aren't ready for our roads. Trust us. Here's how to drive safely during the winter in Montana.