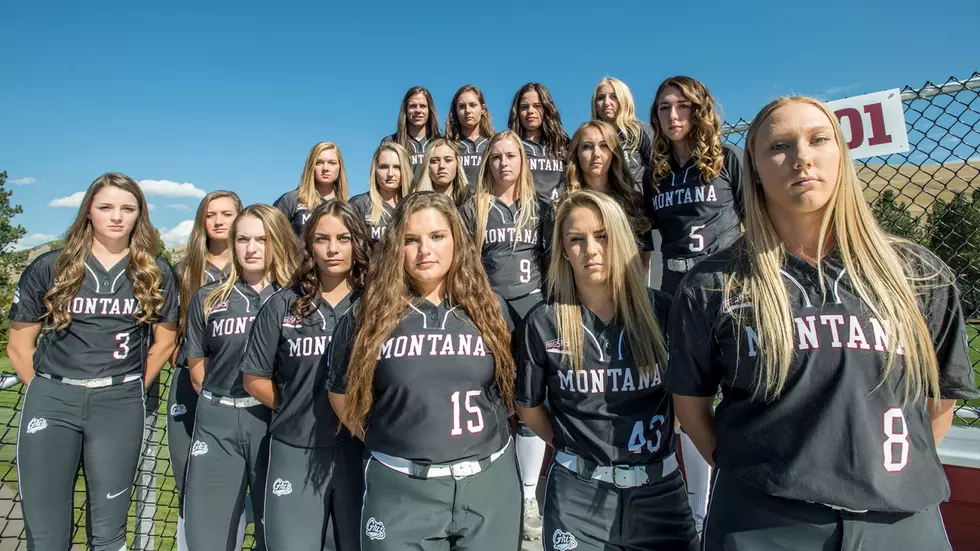 Meet the Montana Grizzly Softball Team Dinner Coming Soon
Image courtesy of U of Montana Athletics
It's the middle of January, so naturally we're thinking University of Montana Grizzly softball, right?
Well, actually the team is getting their season underway this week in California and New Mexico, but it will be awhile before we can cheer them on here in Missoula. In the meantime, fans are invited to the Montana softball program's annual Meet the Team fundraising dinner, Saturday February 2, at the DoubleTree Hotel.
The event begins at 5:30 p.m. with a social hour, followed by dinner at 6:30. It's a chance to get acquainted with some of the players and coaching staff and maybe throw in a bid or two on auction items that have been donated.
Tickets are only $30 each for adults and $20 for children. There are only 350 seats available and ticket sales tend to get close to capacity, so if you would like to be a part the event, deadline to purchase tickets is January 25. To get your tickets and/or more information, you can contact Griz softball head coach Melanie Meuchel at 406-243-4338 or drop her a line, melanie.meuchel@mso.umt.edu.
We'd love to see you there!