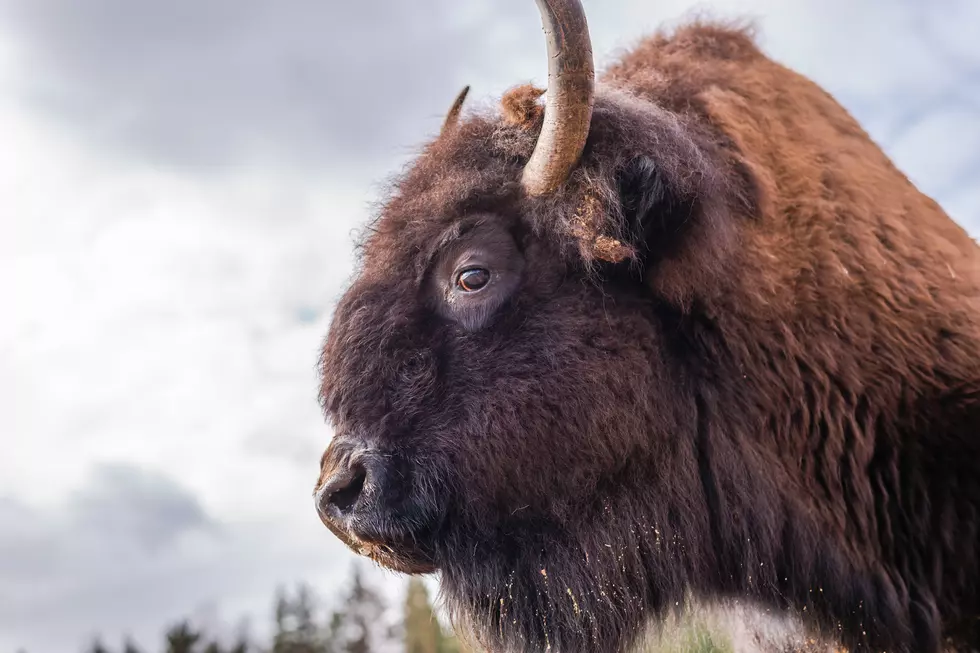 Major Price Increases Announced to Visit Bison Range in 2023
Image courtesy of Getty Images, MarkD800
If the stars of the show are cooperating, it is still one of Montana's most fascinating drives.
Yep, while still observing all rules and regulations pertaining to safety, you can find opportunities to get up close and personal with some of these magnificent beasts. And while it certainly won't break the bank, visitors are going to notice rather significant fee increases to visit the Bison Range at Moiese on the Flathead Indian Reservation. It's information you might want to know when all those friends and relatives come to visit later this year, and you're looking for Montana-style entertainment for them.
Since completing their first year of full management of the range, the Confederated Salish and Kootenai Tribes (CSKT) implemented some upgrades to enhance tourists' visits, including more educational signs, museum renovations and the opening of the gift shop. While no longer federally funded, CSKT was able to make the changes happen thanks to excellent visitation turnout during the past year.
But, in order to try to perpetuate more positive changes, the public will be relied upon even more heavily in 2023. That is the gist of a new press release, issued by the CSKT.
An excerpt from that release reads, "As we start another year at the Bison Range, we would like to thank all of our visitors and community members who came and supported us during our first year of full management…helping us make the Bison Range one of the top locations to visit in Montana!...To meet the needs of the Bison Range, the CSKT Tribal Council has approved a new fee schedule."
The new fees now in effect are:
Regular Vehicle Day Pass: $20.00 (Up from $10)
Regular Vehicle Annual Pass: $60.00 (Up from $20)
Commercial Van Day Pass: $35.00
Commercial Bus Day Pass: $45.00
If you don't want to wait until the warm weather months, due to winter weather, opening hours may vary. You should call ahead at least one hour before your expected arrival to receive updates on road conditions and changes in hours. Be sure to report to the Visitors Center to pay for access.
States with the most registered hunters
Stacker
analyzed data from the U.S. Fish and Wildlife Service to determine which states have the most registered hunters. Read on to see how your state ranks on Stacker's list.