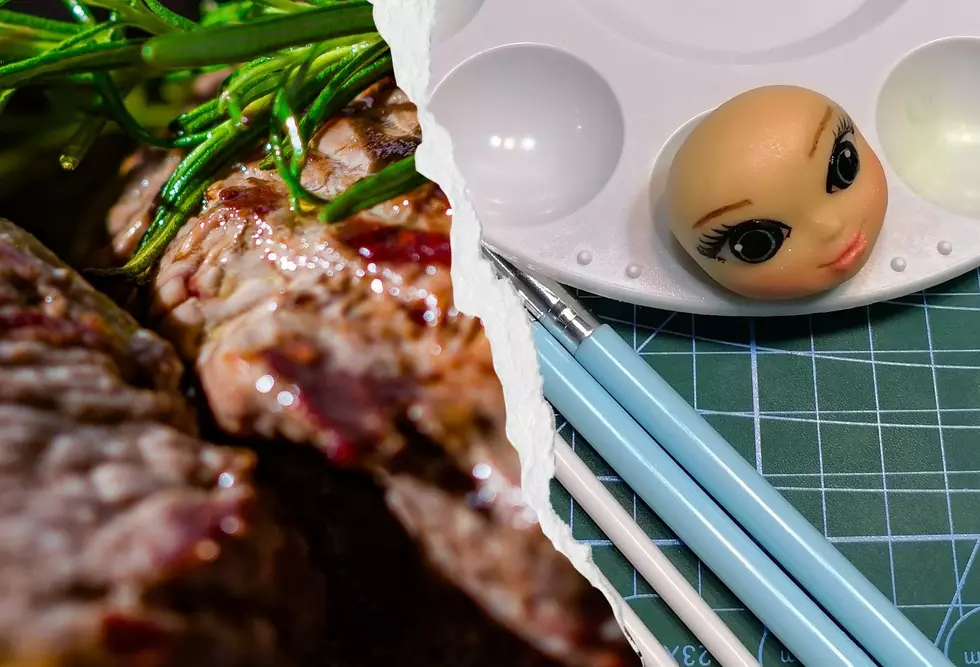 Love Steak and Into Crafty Stuff? You Are So Lucky!
Steak and Crafts. Photo Credit Canva
This time it's not a rumor, really! Hobby Lobby is confirmed and so is Texas Roadhouse, both franchises finding a home in Missoula's Southgate Mall. A story from KECI TV said permits and approvals were being finalized with construction soon to be started on both projects. They could be 18-month projects. I followed up with Southgate Mall Manager Tim Winger who confirmed that saying,
Brian, I don't really have anything more than that to add as we are at the preliminary stages of planning and construction. Please check in a month from now, I may have more.
No Opening Dates Yet.
I finally get some backup to info that has been floating around town for years. Remember pre-pandemic life in 2019? We were hearing that Hobby Lobby would be competing against another crafter location in Missoula's North Reserve Street box store zone, and THEN rumors of plugging the hole left by ShopKo, but that was replaced by WinCo foods. Finally, after the neck-snapping exit of Luckys Market made way for the pandemic drop-in Poke & Jab and weekend produce market, Midtown starts to settle down.
In August, Texas Roadhouse hit the city up for the permit to build at Southgate. A peek at the permit estimates the remodel or rebuild could run about 6 million dollars. Again no opening date has been announced. If you can't wait for calamari rings dipped in chili you can always go to the location in Billings. I called and talked off the record with someone who wouldn't mind transferring to the new location at the Mall, and no, they don't deliver from Billings to Missoula. Sorry, looks like you'll have to wait it out.
28 Missoula Businesses That Opened, Changed Ownership, or Changed Location
Yes, there were quite a few Missoula businesses that have closed in the last two years. But what about the Missoula Businesses that opened?
10 Businesses That Should Open a Location in Missoula
We asked, and you answered, and then we brainstormed a little bit too. Here are 10 businesses that we think should open a location in Missoula, Montana.