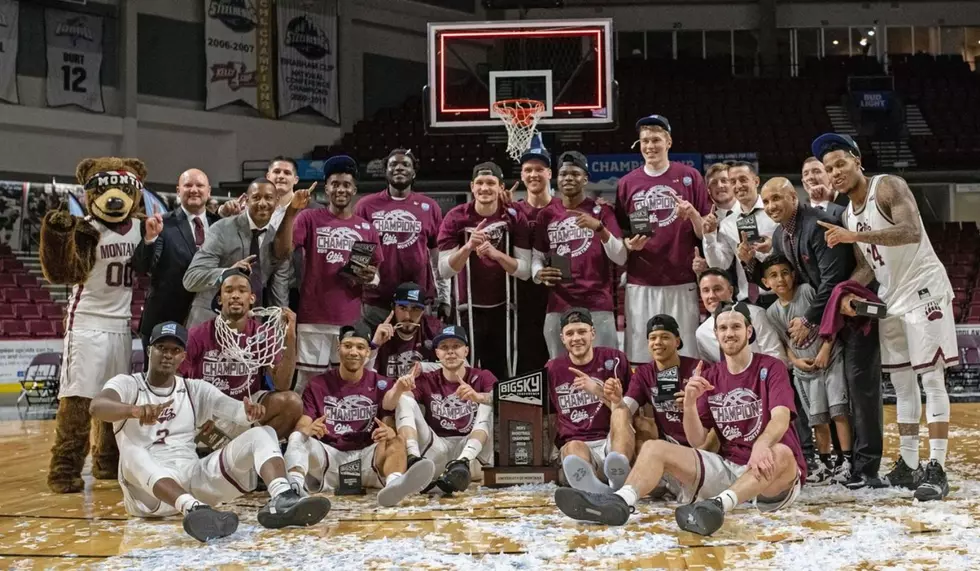 Lots of Griz, Lady Griz Basketball Camps Coming Soon
Image courtesy of University of Montana Sports Information
For just about any age and any level of ability, the University of Montana basketball teams should have something for your kids.
The Griz and Lady Griz basketball camps and clinics for June and July are taking registrations now.  There is a pretty extensive menu, including:
High School Team Camp (varsity, junior varsity, freshman) June 15-16.
Advanced Skills Camp (Grades 5-12) June 24-26.
Day Camp (Grades K-7) July 15-18.
Team Camp (High School) June 16-18.
Overnight Camp (Grades 5-11) June 26-28
Day Camp (Grades K-8) July 15-18.
More camp registration information, including football, soccer and volleyball camps, too, can be found here.  You can also call Julie Tonkin in the men's basketball office at 406-243-5334 or Jordan Sullivan with the Lady Griz coaching staff at 406-480-9079.
Here's hoping your kids can take advantage of some great teaching and burn off a little of that summer energy!