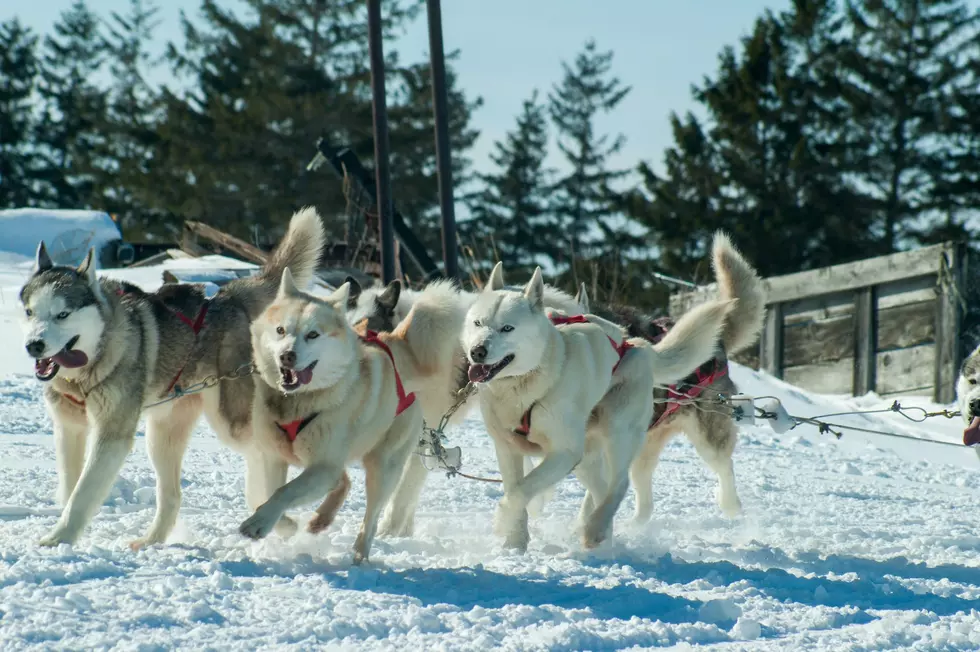 Lincoln Woman Wins Race to Sky 100 Sled Dog Contest
Photo by Yann GBS, Upsplash
A Lincoln musher walks away with the top spot in the biggest sled dog race in Montana, completing the "Triple Crown" in regional sled dog races this year.
Nicole Lombard, who finished second in the celebrated race last year, crossed the finish line for the 100-mile Race to the Sky at 6:14 in the morning with all eight of her dogs. Including rests, she finished the course through the mountain trails between Seeley Lake and Lincoln in 15 hours and 25 minutes.
The win gives Lombard the Triple Crown Trophy, after wins in the Eagle Cap Extreme, the Idaho Sled Dog Challenge, and now the Race to the Sky. She knows her way around dogs, with a team of Alaskan huskies, and a career as a food safety innovation science for pet food.
Second place in the 100 went to Jessica Reimer, who came up to race from Emigrant Gap, California. It was her first time in Race to the Sky, but she's been mushing for 8 years and captured 1st place in the Eagle Cap Extreme 64 in 2022.
The 300-mile racers took off on the final leg of their race into Lincoln after completing their mandatory rest 49 miles out from the finish line earlier this afternoon. Defending champ Jessie Royer of Seeley Lake had about a 30-minute lead on second-place racer Eric Oline from Oregon, with Charmayne Morrison of Bozeman about an hour behind in 3rd place.
Here are the rest of the finishers in the 100 mile
3rd place Christina Gibson
4th place Wade Donaldson
5th place Chris Adkins
6th place Kevin Daugherty
7th place Adrian Lopez
8th place Hunter Hale
9th place Madi Longpre-Harrer
10th place Thomas Blackham
11th place Bucky Hasty
12th place Aidan Torres
Images from 2022 Race to the Sky
Adorable Dogs of Missoula
Missoulians submitted pictures of their dogs for National Dog Day. Enjoy!