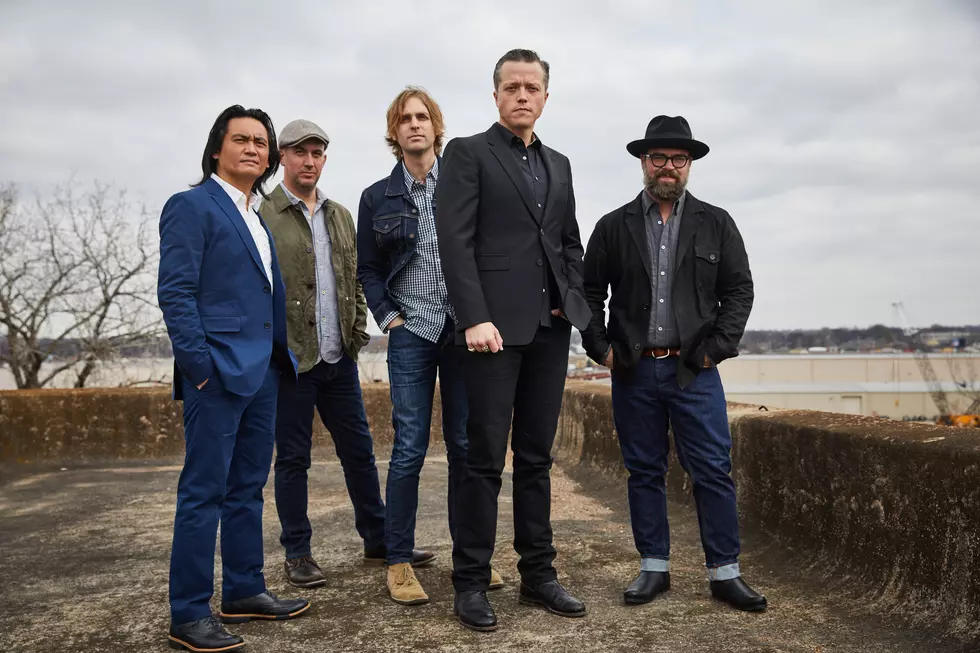 Jason Isbell is Coming to Missoula in September
Press Photo via Logjam
Ya ready for this one? Jason Isbell and the 400 Unit are playing a show at the Kettlehouse Amphitheater on Friday, September 20th. Yep, we're pretty psyched about it too.
"Logjam Presents is pleased to welcome Jason Isbell and the 400 Unit for a live concert performance at KettleHouse Amphitheater on Friday, September 20, 2019
Jason Isbell and the 400 Unit's new album, The Nashville Sound, is a beautiful piece of American music-making, but watch yourself: it will light a fire under your ass. "You're still breathing, it's not too late," Jason sings. This album is a call, and the songs on it send sparks flying into a culture that's already running so hot the needle on the temperature gauge is bouncing erratically in the red. And while it's understandable that, in this moment, some people want their radio to help them drift away, this finely calibrated set of ten songs is aimed right between the clear eyes of people who prefer to stay present and awake. It's a call to those who won't cower no matter how erratically the world turns, and who aren't afraid of what looks back when they look in the mirror. Bruce Springsteen did that. Neil Young did that. Jason Isbell does that.
Tickets on sale NOW at The Top Hat, online or by phone at 800-514-3849. $1 from every ticket sold to KettleHouse Amphitheater events will go to the Blackfoot River Fund – a dedicated fund to conserve and protect the beautiful Blackfoot River. More info on the Blackfoot River Fund and its efforts can be found here."