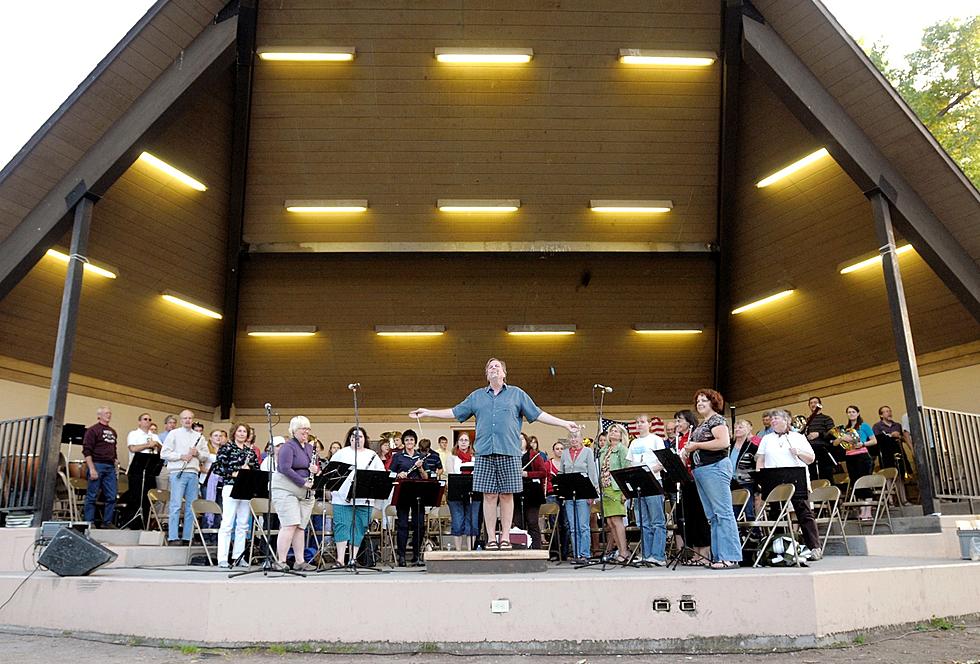 It's Almost Missoula City Band Free Concert Time
Image courtesy of missoulacityband.org
We are not going to say they are back after a year's absence, because last year's pandemic did not stop these folks.
While there were some restrictions in place, our Missoula City Band continued their time-honored tradition of delighting hundreds of fans each Wednesday evening. And at an unbeatable price.
The Missoula City Band announces its summer series for 2021. For way over a hundred years, they have been playing fine band music for the public at open-air concerts. They look to continue this grand tradition with renewed spirit.
The free concerts are each Wednesday evening at the Bonner Park Bandshell (corner of Ronald and Hastings Streets, in the University Area), starting at 8:00 pm, beginning a week from Wednesday, June 16. The free shows will continue through August 11. AND there's even a bonus "Tuba Christmas in July" show Sunday, July 11. This community service is provided by the generous support of the City of Missoula, many talented musicians, supporters, and of course, YOU!
The first show June 16 is the "Missoula Big Band" preseason special, followed each week with the City Band and their guest soloists. The music is great, the venue cool and sublime and the experience is part of what makes our town such a wonderful place to be in the summer.
So, bring your lawn chairs, wear a mask if you still feel more comfortable doing so and enjoy the wonderful experience that is just so Missoula! You'll be glad you did!
By the way, if you are really devoted Missoula City Band fans and interested in its history, band director Gary Gillett has written a book detailing the history from its founding in 1865.  The book will be available at the concerts for $14.99.
HERE IS THE BAND'S SCHEDULE OF SHOWS
June 16        The Missoula Big Band special preseason!
June 23         Grand Opening!
June30          Patriotic Prelude
July 7             Blasts from the Past
July 11           Tuba Christmas in July! Special Sunday concert 2 pm
July 14           Our City Band Through Time
July 21           In the Good Old Summertime
July 28           A Rosy Tribute: The Music of Mike Rosbarsky @ 80!
August 4       At the Movies & more!
August 11     All-Time Favorites, Requests & Encores!
."}" data-sheets-userformat="{"2":33554688,"11":4,"28":1}">
LET'S GO: The most popular historic sites in America