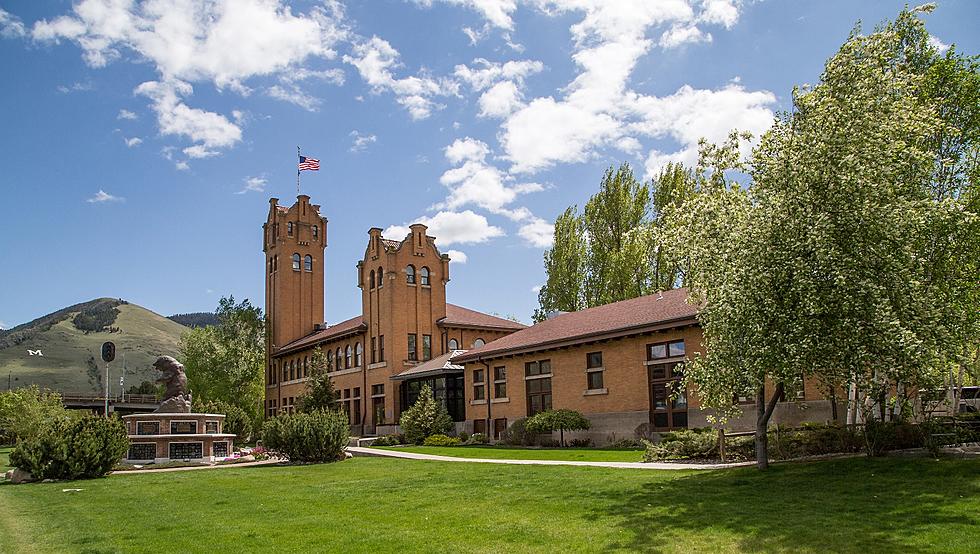 Huge Donation to National HQ of Boone and Crockett in Missoula
Image courtesy of Boone and Crockett Club
We all have our opinions and favorites. For me, one of the more underrated landmarks in Missoula will be receiving a major renovation.
The Boone and Crockett Club announced today (Monday) a member's donation of $1 million to support the restoration of the Club's Old Milwaukee Depot headquarters building in Missoula.
Last year, the Club began a project to restore the Depot that was built in 1910. Last year's  focus was on cleaning and repairing brick and masonry, restoring windows and doors, and replacing crumbling concrete stairways.
Thanks to today's donation from Lee and Penny Anderson, this year's project phase will provide additional restoration work, including replacing the asphalt shingle roof with clay tile to match the original roof finish.
TEDDY MIGHT LIKE THIS A LOT
Located on the southern banks of the Clark Fork River near what is now the Beartracks bridge, the Milwaukee Depot stands as one of Missoula's leading historical landmarks.
These days, as national headquarters, little old Missoula, Montana, holds a pretty lofty place in the organization. The Boone and Crockett Club was founded in 1887 by Theodore Roosevelt. The  organization has played a critical role in conservation ever since. Jodi Stemler, Communications Lead, shared some of Executive Director Tony Schoonen's reaction: "With such a long history, it is fitting that our headquarters building is such a beautiful historic landmark in downtown Missoula.
"However, the building is more than a century old and ensuring that it endures for another century under our care is important to the Club and its members. Lee and Penny's gift will go a long way in helping us to accomplish our goal."
I LOVED THE FOOD THERE
Okay, dating myself here a little bit.
It was short-lived and rather long ago, but did you ever get to enjoy a dining experience in the restaurant? In 1981, a connector was built between the passenger terminal and the baggage building and it became the Clark Fork Station restaurant and then the Milwaukee Station restaurant. I found the menu and service to both be excellent. The supper clubs were not open for very many years, then the building stood virtually empty until the Boone and Crockett Club purchased it in 1992.
ITS PLACE IN HISTORY AND WHAT TO SEE
Most Montana hunters are familiar with the status of a high Boone and Crocket "score" for a harvested game animal. Jodi Stemler also tells us that, in addition to big game record-keeping, the Depot is individually listed on the State and National Register of Historic Places, as it "represents the era of railroad supremacy in contemporary development of Missoula."
As the Boone and Crockett Club's headquarters building, the Depot provides office space for staff along with a visitor's gallery that educates the public on Boone and Crockett's history, the history of wildlife conservation, and an in-depth look at our hunting heritage.
Some fascinating photos and stories can be found on their website.
States with the most registered hunters
Stacker
analyzed data from the U.S. Fish and Wildlife Service to determine which states have the most registered hunters. Read on to see how your state ranks on Stacker's list.
LOOK: 25 must-visit hidden gems from across the US
From secret gardens to underground caves,
Stacker
compiled a list of 25 must-visit hidden gems from across the United States using travel guides, news articles, and company websites.