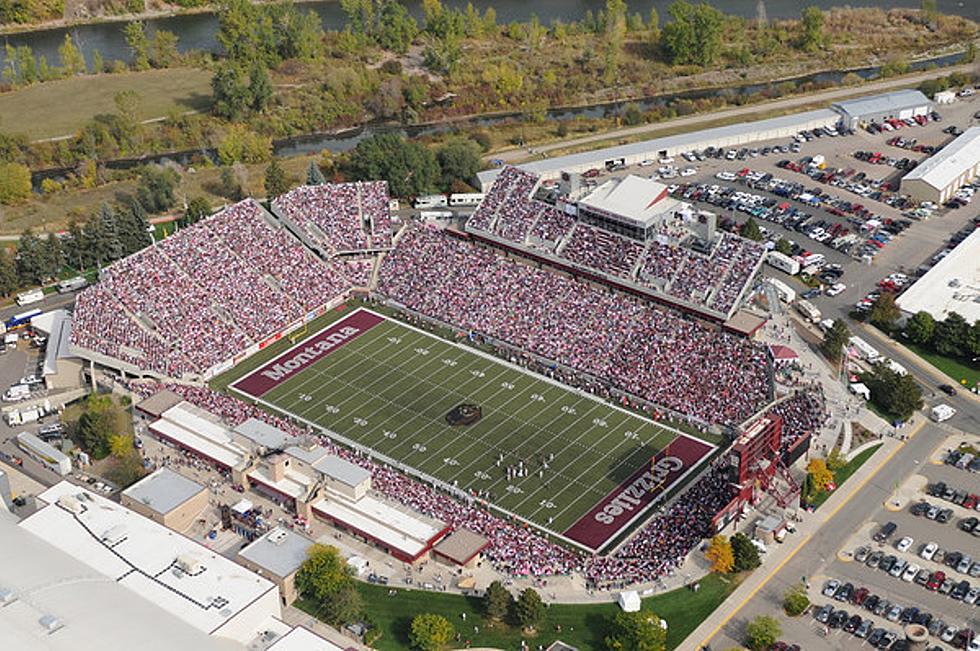 Montana Griz Football Closes in on Season Ticket Sales Record
Image courtesy of U of Montana Sports Information
Kickoff is still three weeks away, and if season ticket sales are an indication, excitement for the upcoming football season is at a fever pitch.
Eric Taber in University of Montana Sports Information tells us that Grizzly football season ticket sales are approaching an all-time high for a single season. As of yesterday (Thursday), Montana had sold and distributed 18,529 season tickets for the 2023 campaign. That figure does not include University of Montana students and the student section.
Already the second-most season tickets sold in program history, Eric reports that the Griz are just just 94 season tickets shy of breaking the Montana football all-time record of 18,622 set in 2009. Considering this year's home schedule has a couple of relatively unknown opponents that might have potentially been less of a draw, that number is a testament to the loyalty of Griz Nation.
UM Director of Athletics, Kent Haslam, was quoted as saying, "Griz fans are truly the best in the country. I cannot say thank you enough to our loyal season ticket holders...We rely on ticket revenue more than any institution in the Big Sky Conference, the FCS, and many at the FBS level. Grizzly Athletics could not operate without the financial support of so many. Thank you for investing in Grizzly Athletics."
FUN WITH THE NUMBERS
Montana led the Big Sky Conference and was second in all of Football Championship Subdivision (FCS) football in overall and average attendance for a second-straight season in 2022, with 18,292 season tickets sold. 165,178 fans poured into Washington-Grizzly stadium last season.
The Idaho Statesman reported that Boise State sold 17,403 season tickets in 2022. The San Diego Tribune reported that San Diego State sold just under 16,000 in its first season at their new stadium.
If you really want to play David and Goliath, and yes, this one's a bit of a stretch, Montana's 18,292 season tickets sold in 2022 isn't that far off the grid compared to UCLA's 23,077 season tickets sold last season.
AS A REFRESHER, THE 2023 HOME SCHEDULE
>SEPTEMBER 2 VS. BUTLER, 12 NOON
<SEPTEMBER 16 VS. FERRIS STATE (Reigning Division 2 National Champions), 6PM
>SEPTEMBER 30 VS. IDAHO STATE, 2PM
>OCTOBER 28 VS. NORTHERN COLORADO, 1PM
>NOVEMBER 4 VS. SACRAMENTO STATE, 6PM
>NOVEMBER 18 VS. MONTANA STATE, 12 NOON
Why, yes we are shamelessly trying to help create a sense of urgency down the home stretch, thank you for asking! All in good fun, of course, but if you've been considering season tickets to Griz football this season, better get on board here.
15 Montana T-Shirts to Wear and Show Your Montana Pride
Whether you're looking for humor or a great design, wearing t-shirts that celebrate Montana is a surefire way to show your love for the state.
PHOTOS: Missoula's Lard Butt 1K 2023