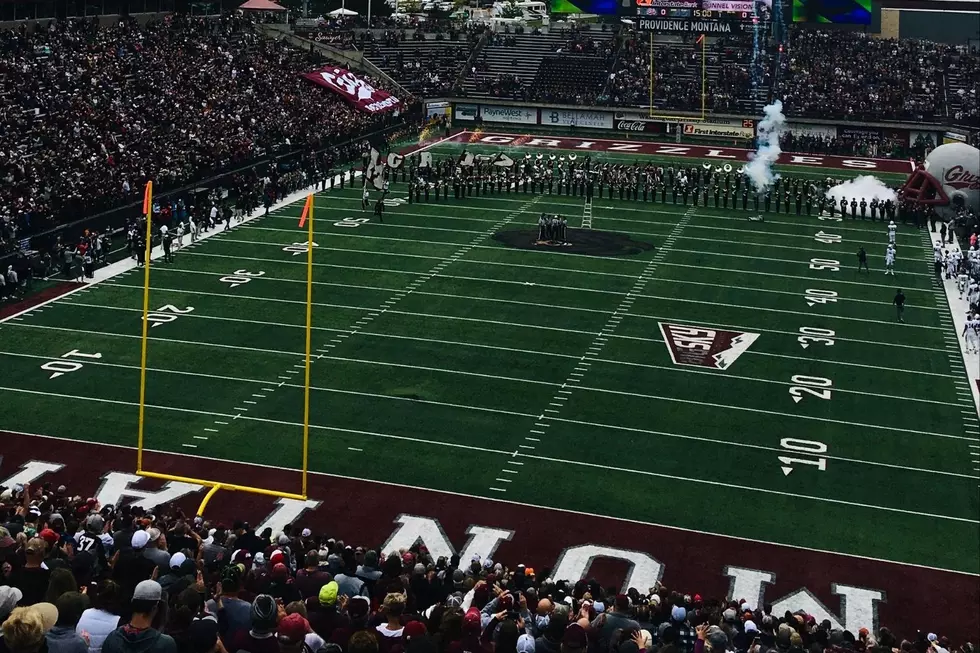 Griz and Bobcats Focus of ESPN Article About No Montana Football
Photo Courtesy of Nick Chrestenson
We published a story yesterday about almost all of the UM Homecoming events having to be canceled this year. I had to do a double take when I read it. The shock wasn't because things were cancelled, we probably all saw that coming - but because this would have been the week when those activities would have been happening, and that just seems crazy! The whole month of September has actually felt weird without having Griz games to watch, both in person and on tv.
And I guess we're not the only ones that feel like something is missing without Griz football. ESPN published an article that featured the Griz and what it's like to have a fall without football in Montana. Ok, I guess in the interest of fairness I should mention that the article focused on both the Griz and the Montana State Bobcats. In the article we get an overview of football for the two universities, the head coaches from both teams give their thoughts on the season that isn't currently happening, and we get a brief bit of history on the rivalry. Here's a fun fact: did you know this is the first fall the two teams won't meet since World War II?
We might end up with some form of football in the fall - and I think most fans would be alright with that. But there is definitely something missing right now when weekends roll around in Missoula and Bozeman.
I think whether it's our team, the students at the university, the faculty and staff, our coaches or the people of Montana, I think are somewhat depressed that we don't have football games." - Montana coach Bobby Hauck
Check out the ESPN article here. Pretty cool to see the Griz (ugh....and the Cats) get some national coverage.
20 Words and Phrases That Are So 2020