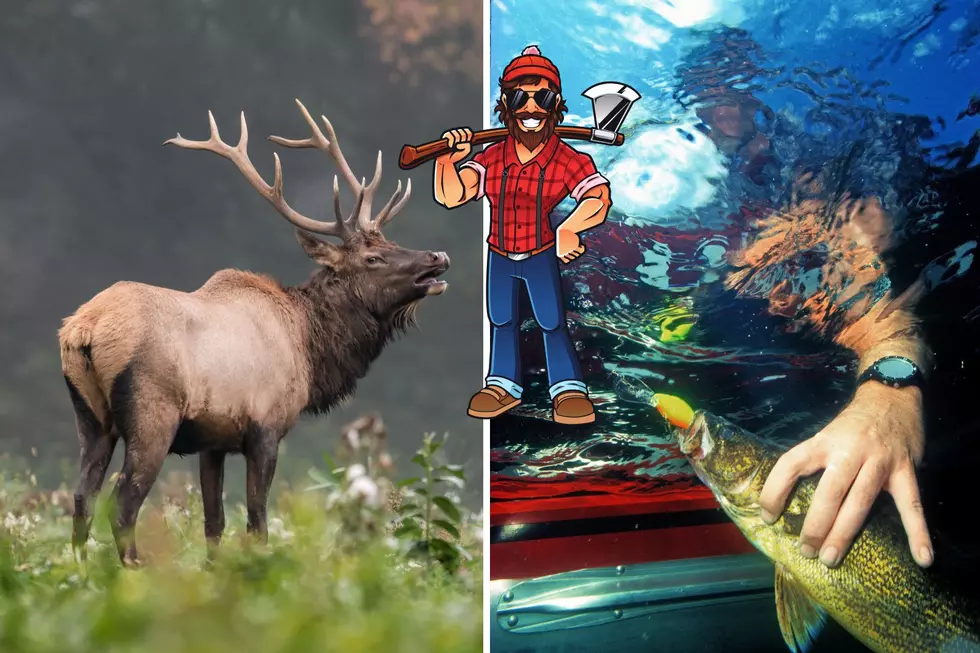 Lumberjacks? You Bet. Great Rockies Sports Show Jan 20 – 22 in Billings
Canva
Spring fever starts to set in for a lot of Montanans this time of year, as the days slowly get longer. Yes, we've got a lot of winter weather to get through yet (February and March typically deliver significant snowfall), but there is a light at the end of the tunnel for those of us who live for summertime recreation.
An annual indicator in Billings that spring is right around the corner is the Great Rockies Sports Show (followed by the Spring Home Improvement Show in just a few weeks). The Great Rockies Sports Show returns to the Metra this weekend with fresh surprises and fun this year for the entire family.
January 20 - 22 at the MetraPark Expo Center
The three-day outdoor expo showcases outdoor experiences and products with vendors displaying everything from camping gear, hiking accessories, boats, and RVs to hunting lodges and fishing excursions around the world. Want to book a fishing expedition to the sandflats in the Bahamas? No problem. Interested in a guided hunt in Canada or Africa? You bet. You'll find it at the show this weekend.
What about the seminars?
One of my favorite things about the show is the seminars, with many interesting topics and speakers on the panel this year. Including:
See showtimes for all seminars HERE.
Lumberjacks, baby.
There are plenty of fun things for kids at the show as well, including fishing in the fully stocked trout pond and "mining" for gemstones. But perhaps one of the most exciting things at the 2023 show is the Paul Bunyan Lumberjack Show. Promoters described the show,
"...expert lumberjacks engage in a number of competitions including log rolling, axe throwing, cross cut sawing, underhand chopping and more!
That sounds like a lot of fun to watch. Tickets to the Great Rockies Sports show are $7 for adults, $3 for kids 6 - 16, and free for kids 5 and under. Admission is good for all three days. You can find full details on the event HERE.
CHECK THEM OUT: States With the Best and Worst Commutes