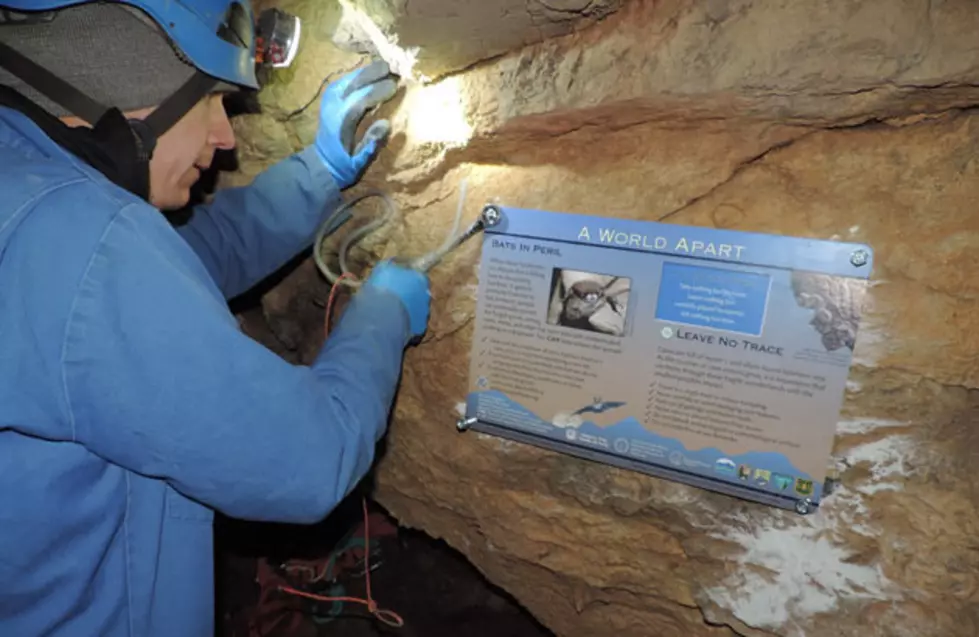 Fungus That Causes Bat Disease Found in Montana
Checking for bats. (Montana FWP Photo)
Three counties in eastern Montana have the fungus that causes White-Nose Syndrome in bats. Daniels, Richland and Fallon Counties have each had positive tests for the fungus Pseudogymnoascus Destructans (Pd). Montana Fish Wildlife and Parks Department officials said that does not confirm the presence of White-Nose Syndrome, but it will require close monitoring and more testing. Pd and WNSh have been confirmed in almost all of the eastern United States and has been moving west, with positive test results in Washington State, South Dakota and Wyoming. The fungus grows on the bat's skin while they're hibernating, which interrupts their sleep, causing them to consume their winter fat. Most infected will starve to death before the next spring. White Nose Syndrome has killed an estimated 6.7 million bats in 35 states and seven Canadian provinces.
Montana FWP Nongame Wildlife Management Bureau Chief Lauri Hanauska-Brown said in a news release, "As the fungus and this deadly disease have moved across the states, we knew if was only a matter of time. We are hopeful that Montana bats will not be hit too badly by this disease as we know they are an incredibly important part of our ecosystem with their voracious appetite for pesky insects like mosquitoes and agricultural pests."
Last month, the North Dakota Game and Fish Department reported a cluster of 20 brown bat deaths. Pd was found in tests. A problem for Montana FWP is that capture of all live bats is prohibited, due to unknown risks of COVID-19-infected humans inadvertently transferring the virus to bats. Instead, biologists are collecting bat droppings at eastern Montana roosts. WNS is not known to affect humans, pets, livestock or other wildlife. FWP asks anyone who sees a sick or recently deceased bat or group of bats (especially in eastern Montana) not to handle them but instead to notify health officials or state biologists.
KEEP READING: See how animals around the world are responding to COVID-19