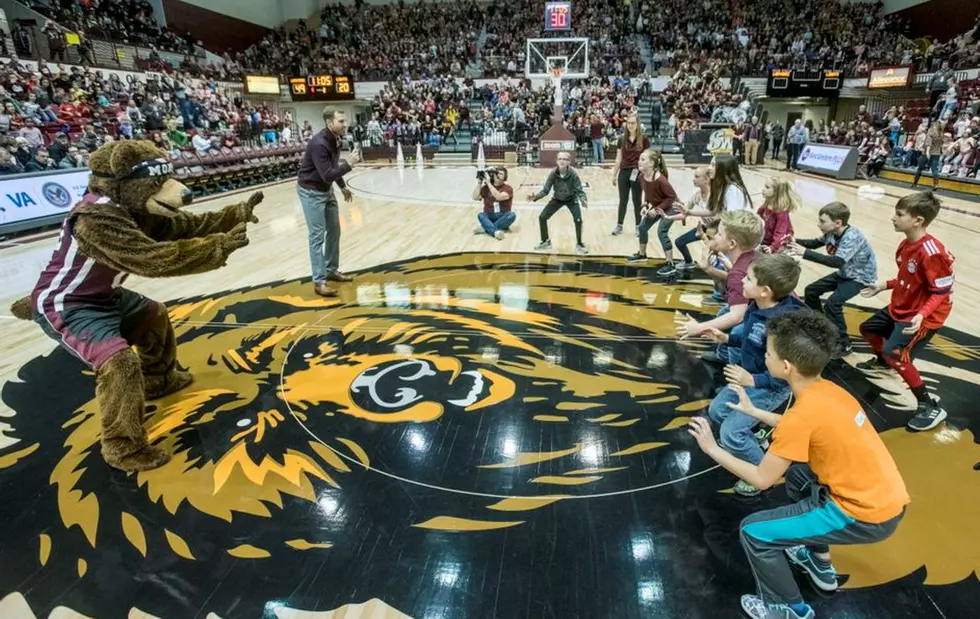 Free Lady Griz School Day Game Packs Thousands! Get Registered
Image courtesy of U of Montana Sports Information
Where have we heard this before: "It was going great, then the pandemic hit."
Yep, like so many schools, the University of Montana had to put on hold a wonderful women's college basketball public relations event that was gaining in popularity all over the country. It's set to make a triumphant return after a three-year absence. And educators, not just in Missoula but surrounding areas as well, are going to want to register their students as soon as possible.
University of Montana Sports Information tells us that Montana Lady Griz School Day is back for 2022. The game will take place on Tuesday, Nov. 15, with a start time of 11:00 a.m. The Lady Griz will host The University of Providence.
The School Day game was just starting to gain momentum, with two successful events held, one in 2017 and again in 2018. The free event brings in kids and educators from around western Montana. Since spots are more limited than ever, teachers are being encouraged to get their classes signed up. And while the college basketball season seems like it's a long ways away with this beautiful late-summer/early-fall weather, we are just over six weeks away from this particular event.
And the Lady Griz make sure that there's more than a Division-I women's basketball game going on. These elementary and middle school students remain engaged throughout the game with educational and entertaining promotions and materials.
All attending classes get complimentary tickets for students, teachers, administrators,   chaperones, and bus drivers.
Make some fabulous memories with your school kids! Full registration info for the Lady Griz School Day game can be found here.
Living in Missoula? What Your Shoe Choices Say by Looking at Them
It's been said that, "The Belt has to match the Shoes." So we want to know, do the shoes have to match the Town?
Adorable Dogs of Missoula
Missoulians submitted pictures of their dogs for National Dog Day. Enjoy!