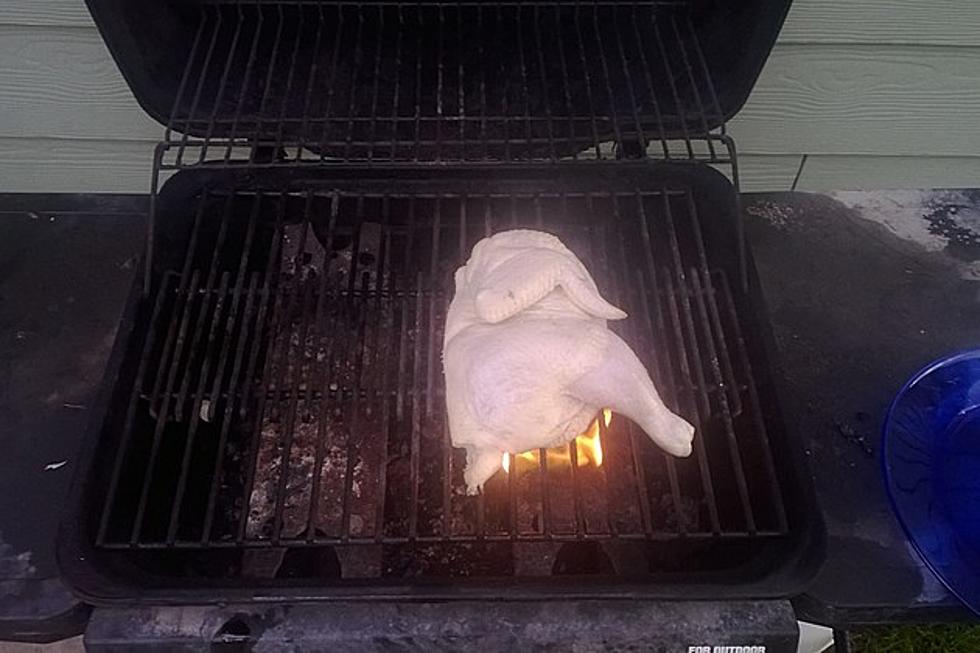 Early Season Montana Grilling – My BBQ Chicken Brine Recipe
KC TSM
I have decided to welcome Spring in Montana the best way I know how. I fired up my BBQ for the season. I decided to hook up my signature BBQ chicken recipe. I feel that I mastered the recipe last summer, and I wanted to see if I was rusty. Turns out it is almost like riding a bike. If you are looking to fire up your grill, for some early season Montana grilling, then you have to try my chicken brine.
It is simple really. All you need to do is measure 1 tablespoon of salt for every pound of chicken you are cooking. Add 1/4 cup of brown sugar and let the salt and sugar dissolve in approximately 2 quarts of water. I like to add a heaping tablespoon of garlic (2-3 cloves minced) and 6 sprigs of thyme. Pour your brine over your chicken in a gallon Ziploc bag, or a large bowl, and let it refrigerate for at least 2 hours. I prefer doing it over night.
Cook the chicken on your hot grill for 5 minutes a side, basting with your favorite BBQ sauce. Be careful as the brine process usually leads to flare ups and can quickly lead to cremated chicken. Assuming your cooking on a gas grill, turn one side of the grill OFF and lay a sheet of tin foil down. Place the chicken on the tin foil and continue to cook for 20 minutes (if using a charcoal grill, transfer the chicken to a cookie sheet and place in a 375 degree oven.) Turn the chicken and baste with more sauce and let cook for another 20 minutes. The end result is some of the juiciest BBQ chicken you will ever have.
Spring in Montana can be a little unpredictable. So prepare to possible grill while wearing snow boots. But, the chicken is something that you can guarantee will be the best. You can thank me later. Here's to an early grilling season!
9 Missoula Breweries Offering Takeout and Delivery