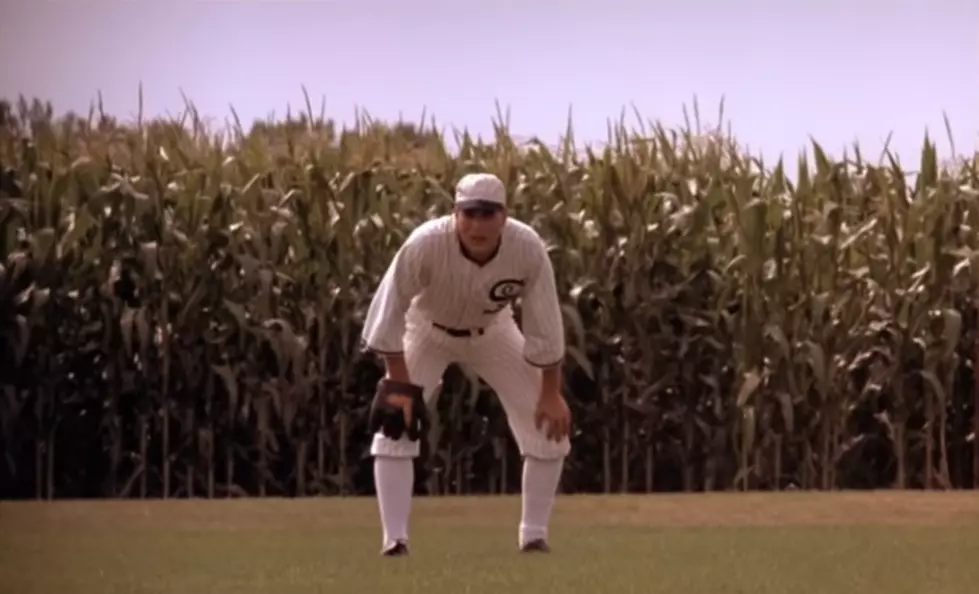 Cool! MLB Will Play Game at 'Field Of Dreams' in 2020
Photo: Movieclips via YouTube
You know I can't relay this news without some sort of "if you build it, they will come" reference.  Well, Major League Baseball is going to build it.  Who's coming?  That would be the Chicago White Sox and New York Yankees.
MLB announced that the White Sox and Yankees will play a game at the site where they filmed "Field of Dreams."  The game will take place on The Thursday, Aug. 13, 2020.  It will be the first of a three-game series that will move back to Chicago after the game.
They can't play a major league game on the field that sits at the tourist destination in Iowa.  So they'll construct a temporary 8,000 seat stadium for the game.  But the details look pretty cool.
Later this month, MLB will begin construction on a temporary 8,000-seat ballpark at the Dyersville site for the pro game. The plan is for a pathway through a cornfield to take fans to the ballpark, which will overlook the actual movie location, the league said. The right field wall will include windows to show the cornfields beyond the ballpark.
I've always wanted to visit the 'Field of Dreams' house and baseball field.  But I think I would rather see it without the temporary stadium and thousands of extra people.  But this is still a very cool event!