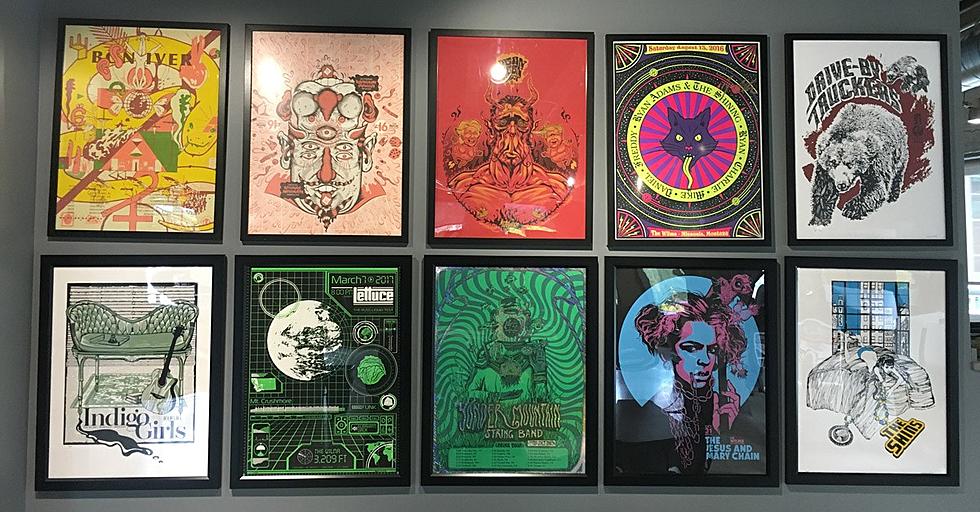 Concert Artwork Featured at The Wilma for First Friday
Photo of artwork courtesy of Logjam Presents
This Friday, October 4th, is First Friday downtown (and beyond) and there are a couple of stops you can't miss.
Logjam Presents is having an art show at their office space on the 2nd floor of The Wilma. As the KettleHouse Amphitheater's third concert season comes to an end, they invite you to celebrate the end of a great summer concert season. They're showing off some choice photos from house photographer Jeffrey Neubauer of Neubauer Media, and select poster artwork from in-house Creative Director Pumpernickel Stewart.
If you missed out on buying posters at shows, remaining screen print inventory will also be available for purchase. Stop by from 5 to 8 p.m. to enjoy complimentary refreshments, appetizers and live local music with Jordan Lane of Letter B as well!
Another party you can't miss this First Friday is the Lululemon Trunk Show at The Sweat Shop, corner of Broadway and Higgins behind the toy store. Lots of Lulus for sale, including Griz colors!