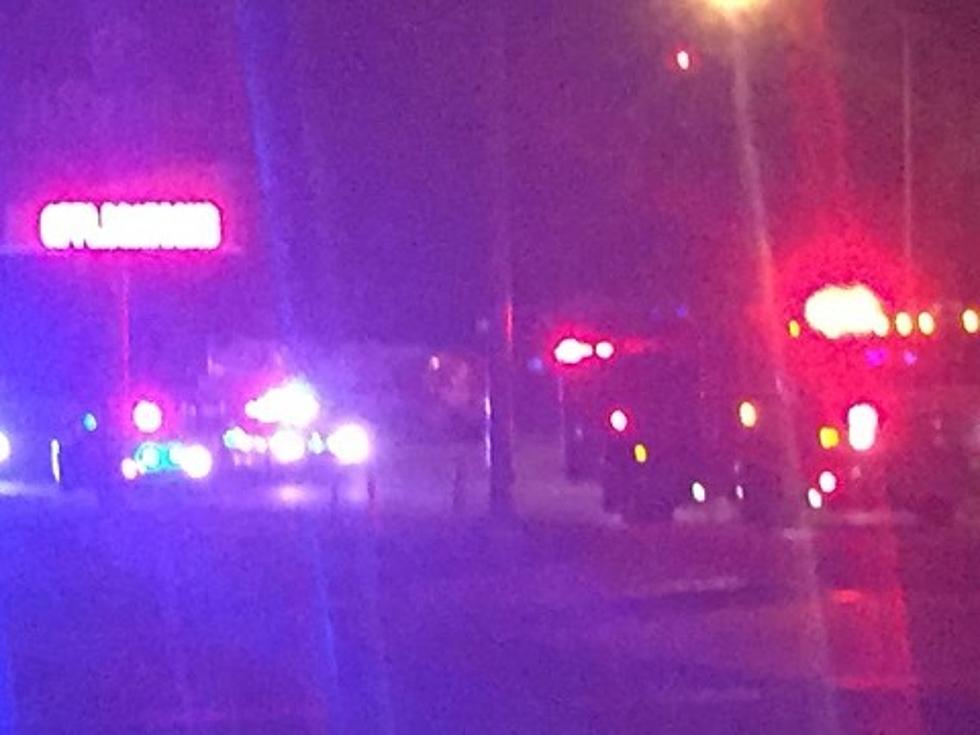 Car Crashes Into Fuel Transport Semi in Missoula, Man Arrested
Photo courtesy of NBC Montana
A crash in Missoula early this morning, June 9, could have ended in a destructive explosion, but luckily no one was seriously injured. The crash happened at about 1:29 a.m. at the intersection of International Way and Reserve when a Flying J Fuel Transport semi truck was taking a left turn.
"The small passenger car was unable to stop, it hit the semi and, preliminarily, it appears that the passenger car was traveling at a pretty high rate of speed," said Missoula Police Public Information Officer Travis Welsh. "The crash did sever a gas line and some gasoline spilled out onto the roadway, however it was quickly contained by the fire department."
Neither the driver of the semi or of the passenger vehicle were severely injured, however the driver of the passenger vehicle's head may have struck the windshield.
"The driver suffered some cuts and small lacerations to his forehead, above his eyes," Welsh said. "He did try to run from officers when they arrived there. He is identified as Max Fritz, 21-years of age, from Missoula. He was arrested for DUI, probation violations, reckless driving, he was driving on a suspended license, and for refusing a B.A.C.[Blood Alcohol Check]."
It appears that Fritz was out of control before he got to the semi. A median, complete with landscaping and water sprinklers was also damaged before the collision. All of the charges against Fritz are misdemeanors.