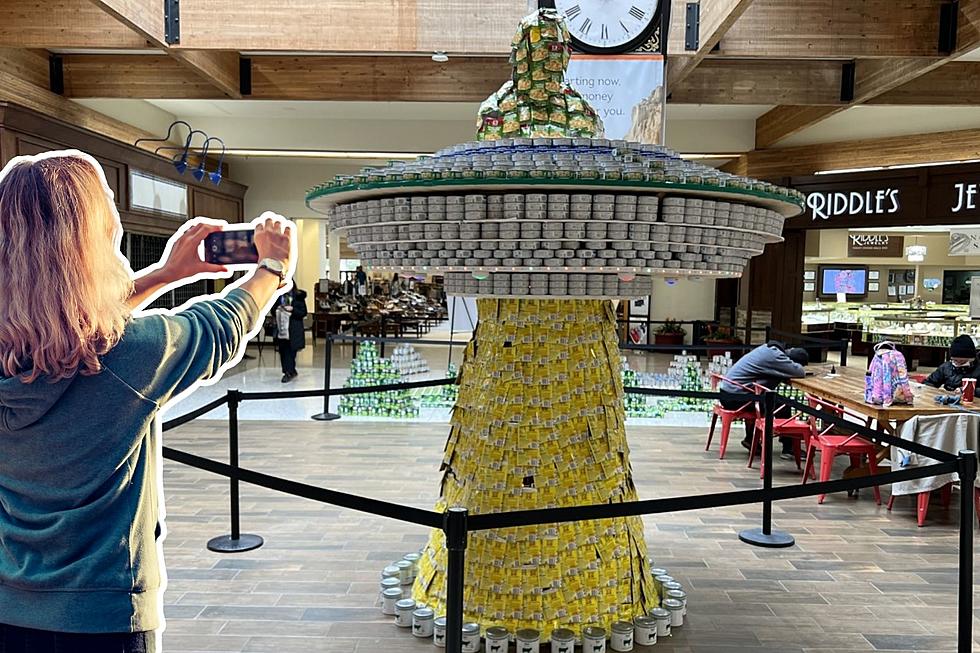 See All the Awesome Canned Good Creations from CANdemonium 2022
Photo: TSM / Canva
Last week we told you about CANdemonium happening over at Southgate Mall. It's a unique fundraising effort that benefits the Missoula Food Bank and features creations built out of canned food items that the public can view while they're on display. Think of it as a group of giant Lego projects but the Lego pieces are actually canned food and boxed food items. This year's program is "2022: A Food Odyssey" and all of the builds have a space theme.
It's pretty cool what they CAN do
I decided to head over and check it out so I could see the works of art for myself. This is the first year that I experienced any of the CANdemonium creations and I have to admit that they're pretty impressive. Local architects and engineers help with the builds and it's obvious that plenty of planning went into the process of constructing each one. It was pretty easy to stare at the different creations and wonder just how much time went into them from start to finish.
Get to Southgate Mall and check it out!
The great part about the space-themed designs is that once the builds are done being displayed, all the food used is then donated to the Missoula Food Bank for those that are in need of emergency food services. CANdemonium is definitely worth stopping by the mall to check out. And if you do, you're invited to vote for your favorite as well as make a non-perishable food donation while you're there.
Check out the pictures of CANdemonium below and see what you think of Baby Yoda, the UFOod, Marvin the Martian, and more.
Far Out! See the Sculptures from CANdemonium at Southgate Mall 2022
Six Museums To Check Out in Montana
Love history, art, or dinosaurs? Montana has museums statewide that are perfect for any interest. The next time you are traveling through the Big Sky State, you should check out one of these amazing museums.
Popular Downtown Missoula Bars For Sale
See photos of the iconic Missoula bars The Badlander, Locals Only, The Golden Rose, and Three in the Side. The businesses were
listed for sale
with an asking price of $3,200,000.