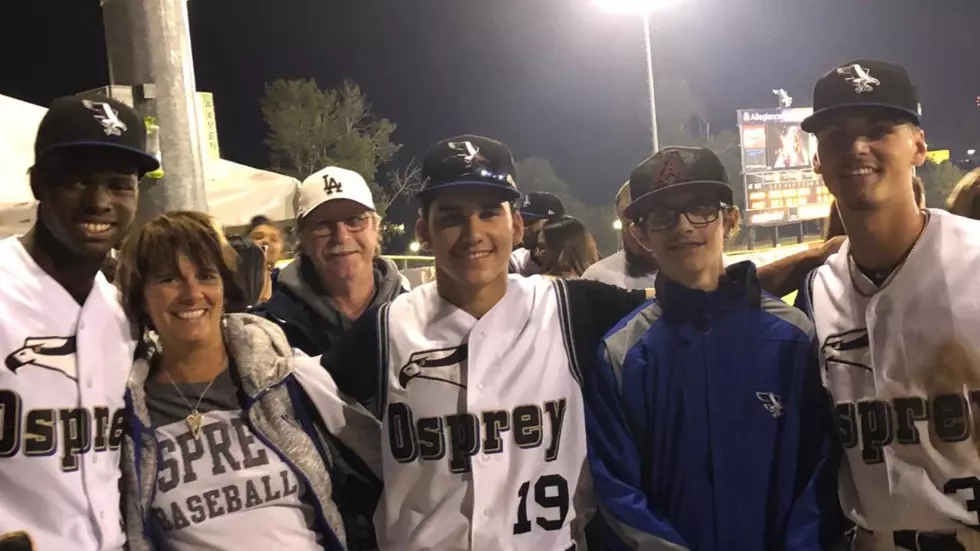 Can Your Family Host Missoula Osprey Players This Summer?
Image courtesy of Missoula Osprey Baseball
This could be a terrific cultural experience and it gives you the chance to brag about "Adopting an Osprey" this summer.
Our professional baseball team, the Missoula Osprey, is expanding its "Adopt an Osprey" host family program and they are looking for families interested in housing one or more players for the upcoming 2019 season that begins in June.
Host families provide a safe environment for Osprey players to live during the season, typically mid-June to early September. In return, Osprey players pay modest rent and provide their own transportation to and from the stadium and are asked to obey the rules set forth by the host family. Players often come from various parts of the United States. there are many international athletes where English may be a secondary language. Families are asked to provide sufficient and safe living arrangements, with secondary details such as food, laundry, internet access, etc., are mutually agreed upon.
Talk it over and if you are interested you can get all the info you need to get started at the Adopt an Osprey page of the team website. Or you can contact Kim Klages Johns in the Osprey office, 406-543-3300.