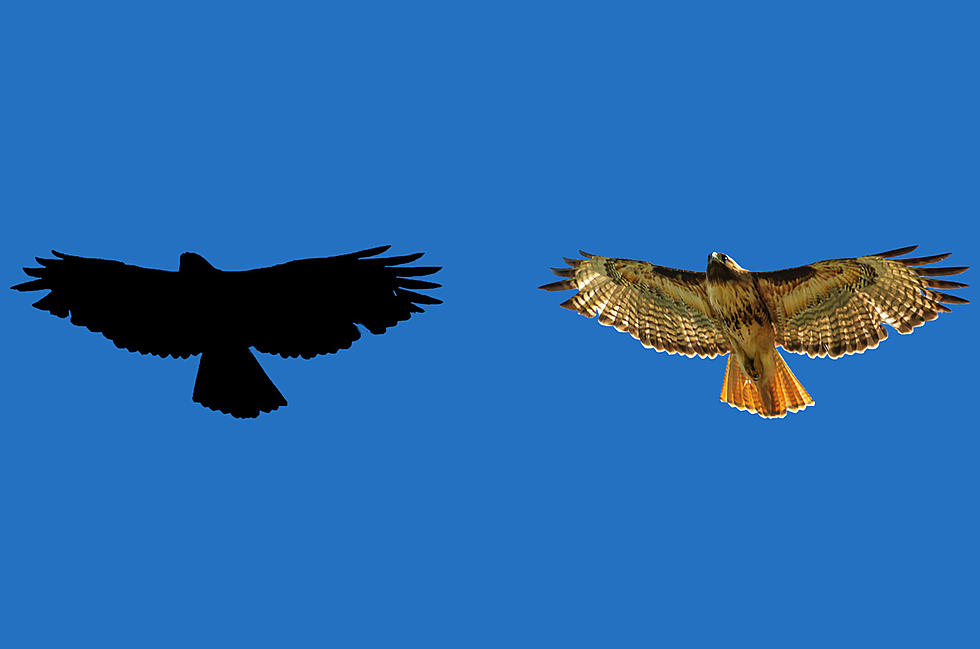 Bitterroot Outdoor Journal – Identities Unveiled
Red-tailed hawk - silhouette and photo. (Bob Danley Photo)
With migrations underway and more birds expected to take to the skies heading south, Bob Danley of KLYQ's Bitterroot Outdoor Journal is preparing you for migrant hawks - in this case, the Red-tailed Hawk, in silhouette and as you look up (see photo above). Mid-afternoons ahead of storm systems are best, and look for a straight leading wing edge, short flared tail (reddish in color, of course).
Looking at dragonflies, Bob has photos of the Saffron-winged Meadowhawk (see photo below with the female on the left and male on the right). It's the only small red dragonfly in North America. Male is red overall and the female is a dull yellow color. There are 62 species of Meadowhawk butterflies worldwide.
And, a comparison of shrubs shows two different Rabbitbrush plants. Summer butterflies like these bushes. On the left is the 2-foot-tall Green Rabbitbrush and on the right is the 6-foot-tall Rubber Rabbitbrush. There's a big difference between the two. (See photo below) The Bitterroot Outdoor Journal is heard Wednesdays on KLYQ's Bitterroot Morning newscast between 7:30 to 8 a.m.