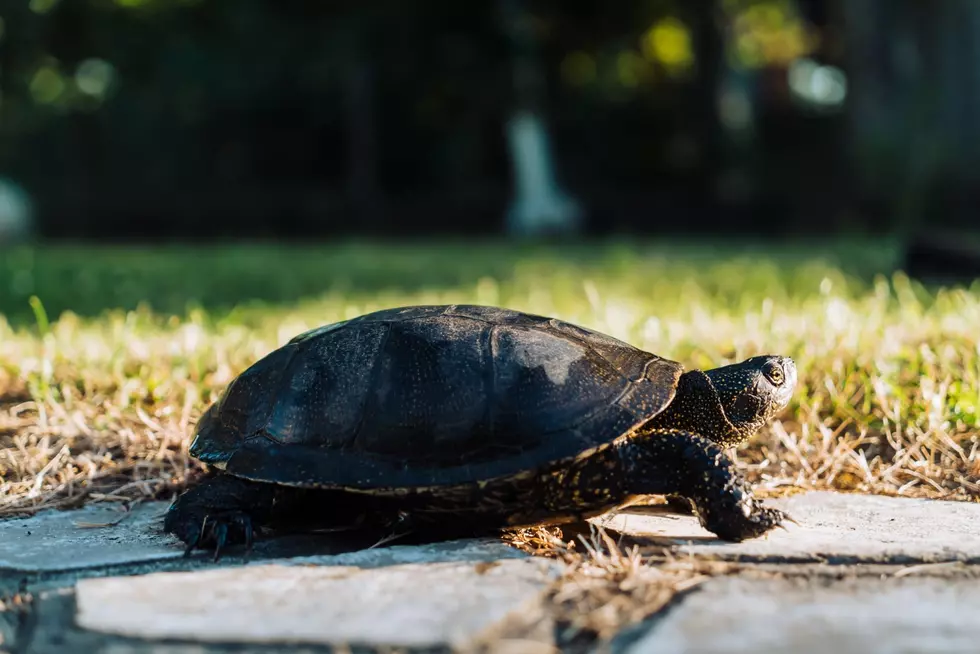 A Special Birthday for Diane the Service Turtle
Image courtesy of iStock/Getty Images Plus
Okay, so maybe we're playing a little fast and loose with the term "service." But 'tis the season to share warm fuzzies and this is a good fit.
Our happiest 50th birthday wishes go out to Diane the Turtle of Bristol, New Hampshire. AP tells us she was given to a bedridden 12-year-old boy back in 1968.  Just how therapeutic Diane was for Jim Tonner is unclear, but she obviously helped him through some trying times when he was a kid and they grew up together.
Jim and his brother own a gift shop in Bristol and that's where Diane calls home. She has a well-maintained tank and lots of customers stop by to visit. They were part of the big 50th birthday party, which featured party hats and cake.
Best wishes for 50 more, Diane. I wonder what kind of cake turtles like.